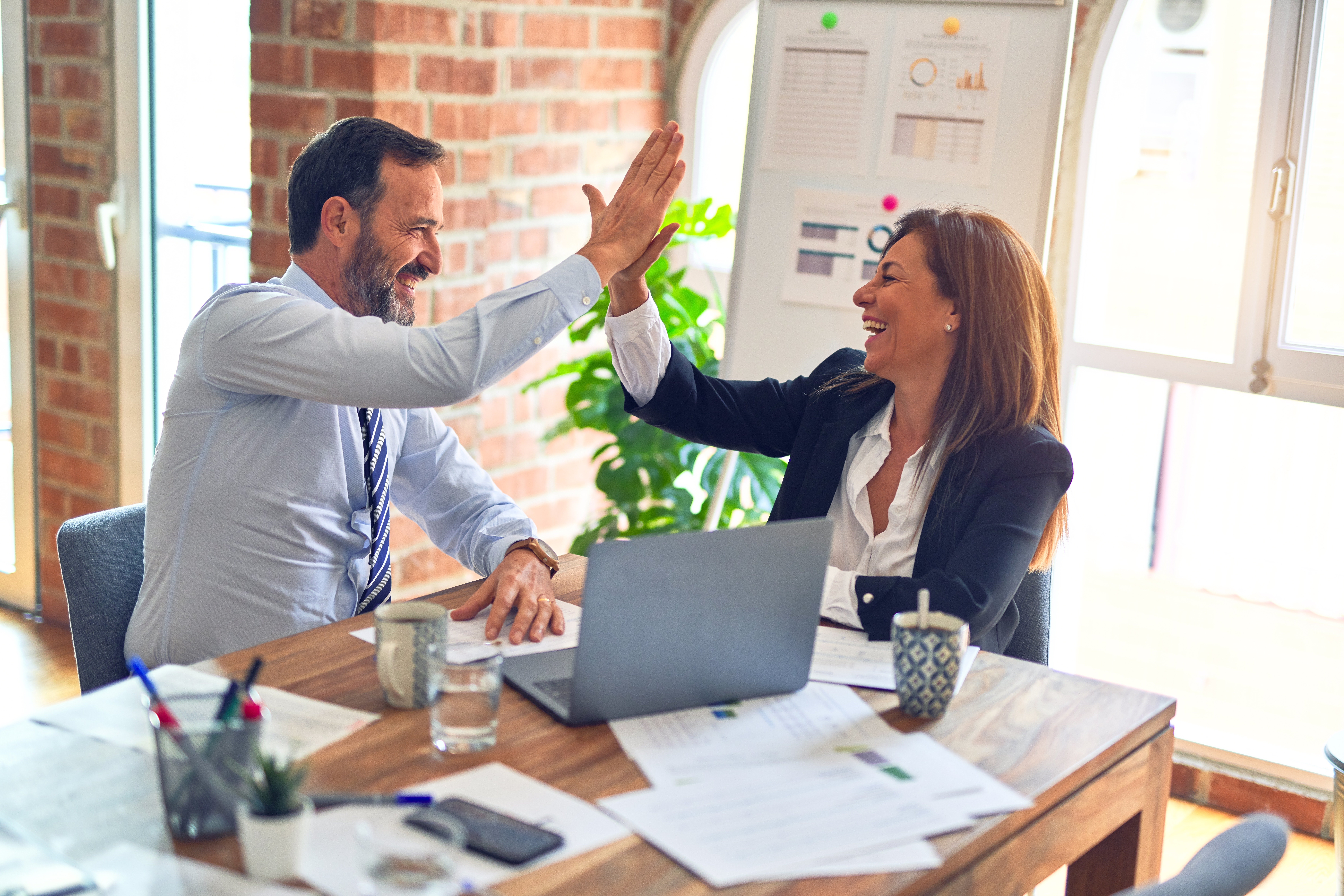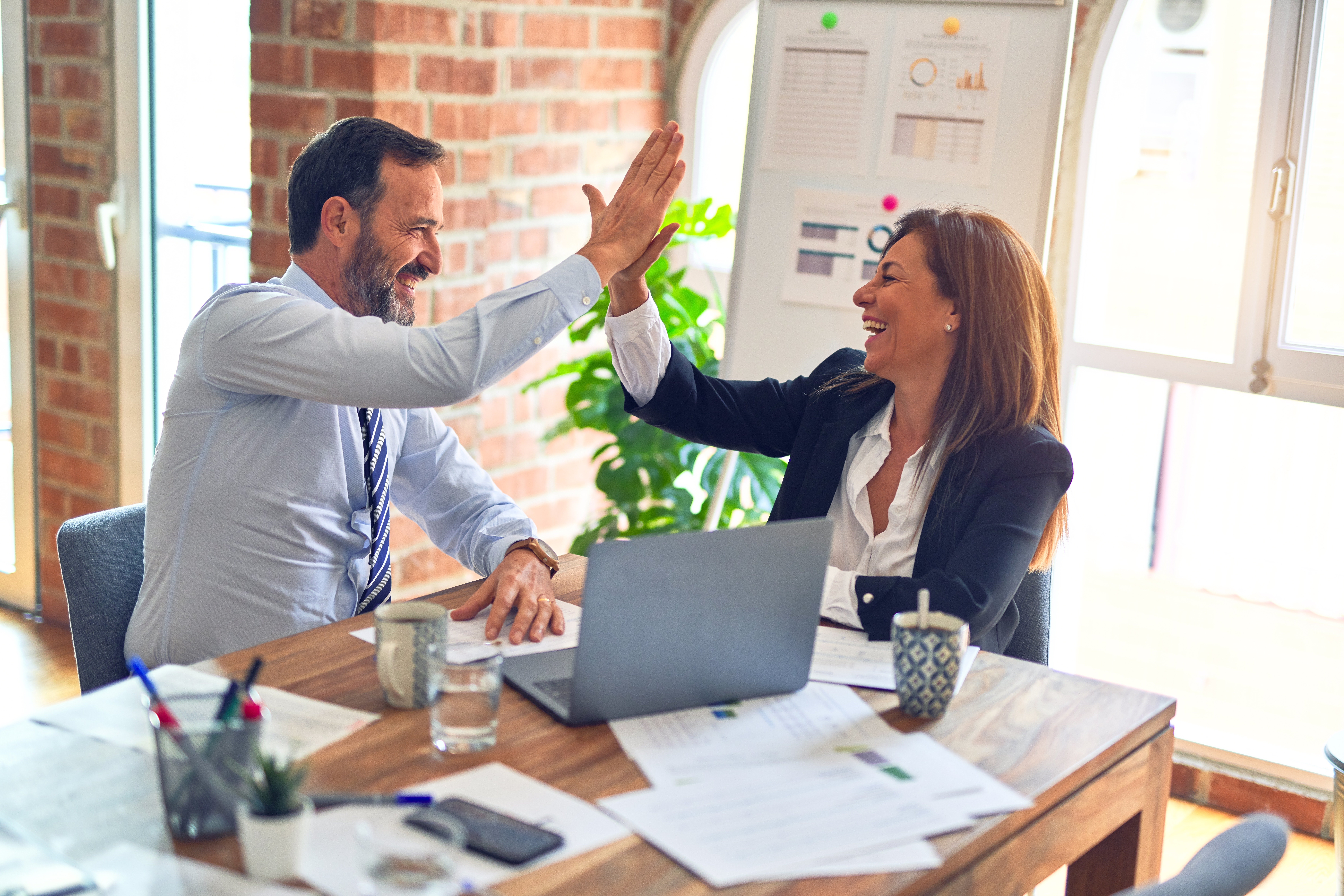 What is the unique catalyst shared by successful individuals, businesses, and nations around the world?
PRODUCTIVITY
A productive workplace is the pre-eminent factor that determines success.
Engaged individuals are 20% more efficient and innovative.
In business, maximising productivity is an endless pursuit.
What are the factors that contribute to low productivity levels within the workspace?

The 4 Typical Office Productivity Challenges are;
Restricted Professional Training and Employee Development
Communication Overload
Antiquated Technology
Office Design
What measures businesses can implement to solve these challenges?
1- Restricted Professional Training and Development
The challenge:
Restricting and/or not providing adequate professional training or employee development, just to save on the annual budget will ultimately backfire.
A – The consequences from providing zero guidance to incoming personnel will most definitely result in correcting mistakes or valuable time wasted answering incessant questions,
And,
B – Not recognizing the added benefits accomplished through continued employee development,
Will hinder the efficiency and productivity within the company.
The fix:
Invest in your employees.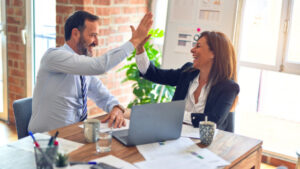 Contribute towards their efficiency and productivity. Provide them with the ability to expand on their skill sets through courses, workshops, seminars or even mentorship.
The long term benefits;
Employee retention
A highly skilled workforce

Productivity in the workplace = business economic growth.
2 – Communication Overload
The challenge: 
Communication is vital for smooth operations within an organization. But communication overload will negatively lead to low productivity, less efficiency, and poor quality of service.
A – Misuse of emails
The task of going through emails takes up nearly 28% of an employee's time. Studies conducted by McKinsey Global Institute (MGI), revealed that the reading and answering of emails are the second most time consuming activities. On average, professionals check their emails 15 times per day. That is equivalent to every 37 minutes. The distractions caused by the email notifications together with the lack of ability to process two tasks at the same time hinders productivity.
The fix: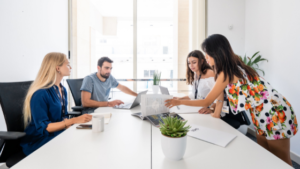 Eliminate the distraction.
Allocate specific times during the workday to answer and check emails. Not all emails need to be addressed to within seconds of receipt in your inbox.
Or cut down on the response time by simply using social networking tool apps for instant communication. These will generate a faster response time and cut down on all the back and forth written communication.
B – Project Management
Managers that micromanage the activities of their personnel on a daily basis and every working hour, will end up with a team that lacks focus, is overworked, stressed out, and with low energy levels. This disruptive environment will lower office productivity by 40%.
The fix:
Stop counting the hours and instead focus on the results.
Delegate:
Be precise with assignments that are handed out.
Allow for tasks to be finished one at a time.
Shift to fewer team meetings that are more productive and better organised.
Focus on a flexible working schedule based on achievement rather than a fixed time agenda.
Adopt a positive culture. One that engages your employees with honest feedback, praise, and rewards for a job well done.
Job satisfaction increases office productivity.
3 – Antiquated Technology
The challenge: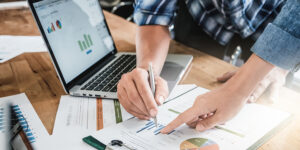 Outdated technology leads to;
A – added overhead costs due to continuous upkeep and maintenance, and
B – low productivity across the board due to tentative disruptions in digital connectivity
The fix:
 Out with the old in with the new. Invest in high quality digital technology and project management software that allows you to;
Keep track of your team's productivity or lack of,
Instantly connect with team members or clients.
And ensures that your team;
Stays on task,
Is able to collaborate on projects with other colleagues or clients if or when the need arises.
Today there are various productivity tool apps to choose from. It is a matter of choice, preference and whatever works best to accommodate your business needs.
Among the most popular productivity tool apps on the market today are; ASANA, BASECAMP, GOOGLE DOCS, SKYPE, ZOOM, SLACK and GOOGLE DUO. All of these apps are mobile friendly and free to use.
4 – Office Design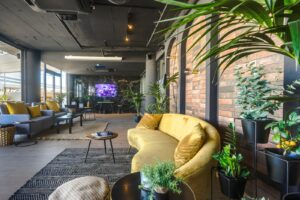 The challenge:
To maximize productivity through office design there is no 'one size fits all' solution. The concept that a visually appealing office design and it's furnishings are purely aesthetic has been debunked. Findings from various global studies conducted over the past few years, suggest that the physical working environment is one of the main factors impacting office productivity.
The fix:
Incorporate plants into the office design. Studies conducted separately by The University of Exeter and Harvard University correlate that offices that are furnished with plants have an increased productivity output by as much as 15%. 'The Impact of Green Buildings on Cognitive Function'

published by Harvard University also indicated that '

the existence of plants doubled occupants' cognitive function test scores.'
Access to natural light. 'Workers in day lit office environments reported an 84% drop in symptoms such as eyestrains, headaches, and blurred vision,'

according to additional studies conducted by Alan Hedge, Professor at

Cornell University

.

Break up the workday with physical exercise. Studies by The Leeds Metropolitan University found that '65% of employees that used the gym facilities throughout the working day were more productive.'
Whereas research published on The National Library of Medicine concludes that;
'Exercise increases your brains effective skills too, meaning you'll find it easier to get along with others.'
 A less stressed, more creative and healthier physical working environment = increased productivity.
Ultimately an employee's level of productivity rests with the individual. However, creating a modern office environment and providing the right tools, motivates employees to maximize their productivity, engagement, and creativity. An engaged employee is twice as productive as a disengaged employee.
Improve your team's productivity, efficiency, and creativity with a SOHO Office Space in Malta.
Why SOHO?
SOHO excels at providing;
Specific
Measureable

Achievable
Realistic
Timely
SMART

goals for business success.
SOHO offers;
Eco-Friendly Offices 
70+ Private Office Suites and designated Co-working spaces that are fully furnished, serviced, modern, and bright; spacious and ergonomically designed, eco-friendly offices ready to move in
Business Services 
Affordable Membership Plans
Flexible Lease Contracts
Serviced Reception
High-end Meeting and Conference Rooms
Soundproof Podcast Rooms
Mail, Package and Printing Services
Connectivity
State-of-the-Art Digital Technology
Encryption Technology Software that provides SOHO's clients with layers of added security in all of their business communications
IT Support
Interactive and Intuitive Technology in all of SOHO's Meeting and Podcast Rooms
SOHO's Signature Amenities 
A choice of amenities to choose from that include;
Wellness Amenities
Gym Facilities
SOHO's own 'Chill Out Terrace'
Social Amenities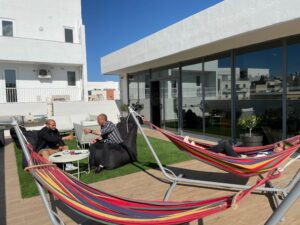 In-House Restaurant and Bar
Rooftop and Patio Terraces
Members Lounge
And much more.
With over 4.5k sqm of office space operating out of 3 business centers — located in the most prominent commercial districts, — SOHO is the largest office space provider in Malta.
SOHO provides an Optimum Smart Working Environment
For more information on SOHO's wide range of platform of services in Malta, connect with us on;
Our team will gladly assist you in any inquiries you may have
SOHO Malta Your SMART Working Office Solution Is Here.