Change is coming and SOHO is ahead of the curve. It may interest you to know that new amendments to the Company Service Provider Act, 2020 go into effect May 16, 2021.
What you should know and can depend on is that none of these changes impacts SOHO's industry-leading registered address services and Virtual Office memberships.
What new amendments have been made to the Company Service Providers Act?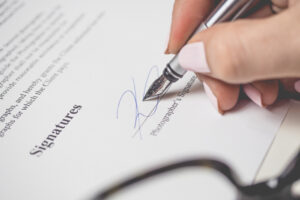 1 – Warranted professionals including advocates; notary public; legal procurators and certified public accountants who were providing CSP services to third parties, and were previously exempt from authorisation and supervision, now have to apply for MFSA Authorisation to be able to continue to act as CSPs.
2 – Three Classes of CSPs have been created:
Class 'A' CSP
CSPs who fall under this class are authorised to provide the following services to third parties;
Formation of Company or other legal entities;
Provision of a registered office, business correspondence and/or administrative address;
Other related services for a company, partnership or any other legal entity.
Class 'B' CSP
Any CSPs who are acting as, or arranging for another person to act as director; company secretary; a partner in a partnership or a similar position about other legal entities.
Class 'C' CSP
CSPs who fall under this class are authorised to provide services listed under both Class A and B.
3 – CSPs must now be authorised by the MFSA as well as registered.
4 – MFSA is empowered to revoke authorisation to CSPs who are found liable by the Financial Intelligence Analysis Unit ( FIAU) for systematic breach of the prevention of the money laundering act and any regulations issued thereunder.
Failure to comply with any of the new measures imposed will result in a €50,000 fine.
There has been no change to the type of Company Service Providers' services as listed in the CSP Act.
For a full list of the new amendments please click on MFSA to access the updated rulebook.
Who is the MFSA?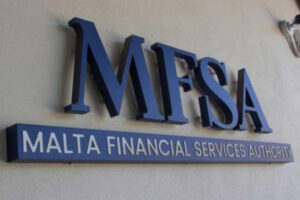 The Malta Financial Services Authority is the governing body that monitors and supervises registered Company Service Providers (CSP). It's role is to ensure that providers are compliant with all legislative frameworks and conforming to all data protection on behalf of their clients.
"The CSP reform will place Malta at the forefront of good international practise, protecting the integrity of the financial system and the broader economy from undesired and illegal activity." Emily Benson
SOHO Virtual Office Plans
SOHO Virtual Offices are here to support your registered company with:
Company Address Certification Document (Certificate of Incumbency)
Interactive and Intuitive Technology in all of SOHO's Meeting room facilities
IT Support
Company Name on SOHO's website
Access to Business Lounges
Dedicated Phone number and call forwarding
Mail handling
And much more…
Choose from SOHO's three Exclusive Virtual Office Membership packages tailor-made to suit your business needs.

SOHO Virtual Office Space in Malta is your top choice because we provide:
Affordability
Flexibility
Digital Technology
Administrative Support
Prestige
For as little as €55 / month.

The flexibility to upgrade to a wider range of commercial services and office space options according to your growing business needs. No long term lease contracts.
Industry-leading digital technology. SOHO's encryption technology software provides clients with layers of added security in all of their business communications.
Extra administrative support that can assist you in your daily operations while you focus on managing your business.
SOHO's Corporate Registered Address. All 3 of SOHO's business centres are in Malta's prestigious and most sought after commercial districts.
Connect with SOHO Office Space on;
Contact SOHO
Maria Augustesen
maria@sohomalta.com
Phone: +356 99 334 333
Geneva Mason
geneva@sohomalta.com
Phone: +356 99 093 433
General Queries
info@sohomalta.com
Phone: +356 99 334 333
Take a digital tour or visit SOHO's offices in St. Julian's, Savoy Gardens or The Strand and meet the team behind your SOHO Virtual Office experience today.
All applications can be completed conveniently online or in person.
That's it! Click SOHO and leave the rest to us.
Integrate this Unique Platform from SOHO,
the No.: 1 Virtual Office Provider in Malta Today.