Season's Greetings! 
Christmas is a time of giving, and on behalf of everyone at SOHO Office Space, we'd like to give you a huge "Thanks" for your continued loyalty and faith in us!!
We value each and every one of our clients and can not express enough gratitude for making SOHO Office Space Malta's largest business community.
A Tough Year For All…
This year has brought us all unexpected challenges, and we wouldn't have been able to successfully overcome them without our cherished customers and members' ongoing support.
Faith in New Wins!
Today we all are looking forward to moving together into a new year with full faith and confidence in continued success and new achievements. Here at SOHO, we're beyond thrilled that you will be a part of our exciting journey, and we will be closely working together and cooperating with you in the forthcoming year.
A Year Of Opportunities!
We believe that 2021 holds new promises for all of you and comes with countless opportunities! At SOHO, you have our continued support and promise that our dedicated team will never stop working hard in order to provide you with the best services and help you grow your business.
Many exciting news and amazing ideas will be coming very soon for all SOHO members.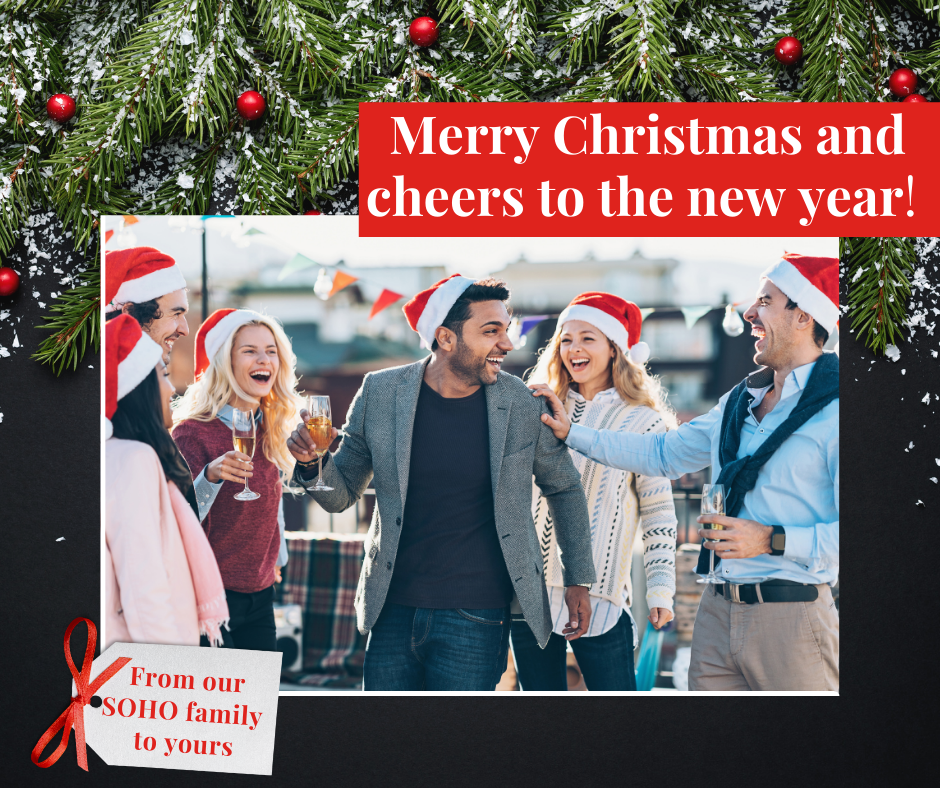 Christmas Wishes…
From the SOHO Family to you and all your family, we wish you the very happiest and the most peaceful holiday season with your beloved ones, and all that is merry and bright for the New Year ahead!
Merry Christmas and A Happy New Year!
Kind regards,
The SOHO Team
P.S. If you aren't already a SOHO member, don't hesitate anymore and contact us to find out the perfect office space solution that suits your needs and become a part of our amazing Community.