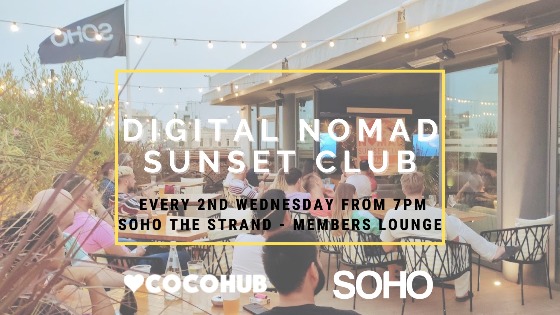 Digital Nomad Sunset Club
Are you a freelancer? Digital nomad? Entrepreneur? Spiritual Guru? People person? Then this event is for you!
Join us at SOHO The Strand Wednesday, September 15th for Digital Nomad Sunset Club powered by our partners at CocoHub. Network with like-minded individuals and participate in the hot topic discussions surrounding the world of digital nomad-ism.
Digital Nomad Sunset Club kicks off at 7PM in the Members Lounge at SOHO The Strand on August 25th, and will happen every 2nd Wednesday.