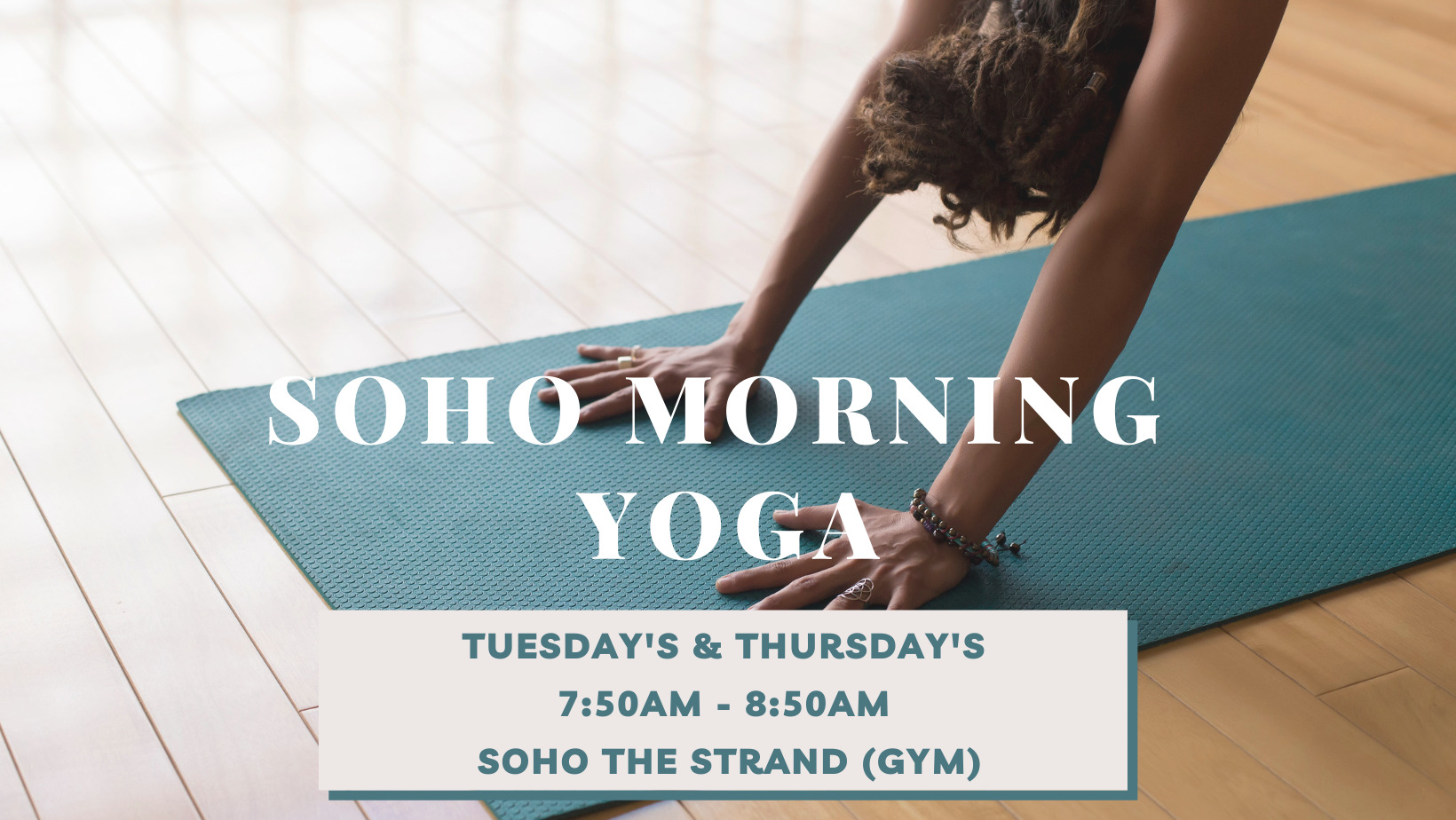 SOHO Morning Yoga
We all know that yoga is an effective way to improve overall quality of life ?
Each yoga pose targets a specific muscle and gives us numerous benefits such as stress relief, increase of power and energy ⚡
Wellness is a very important aspect of our office culture, so we are thrilled to invite you for weekly Yoga Classes with a professional instructor in the Gym at SOHO The Strand, exclusively for our SOHO Members!
When?
Classes are held every Tuesday & Thursday from 7:50am until 8:50am.
 Where?
Gym (Level 1) at SOHO The Strand.
What to expect?
Start off with the Basics! Classes will explore various breathing exercises, meditation, physical postures, and mantra, with a focus on Hatha + Vinyasa yoga.
Is there a changing room?
Yes, there is a changing room and showers on level 1.