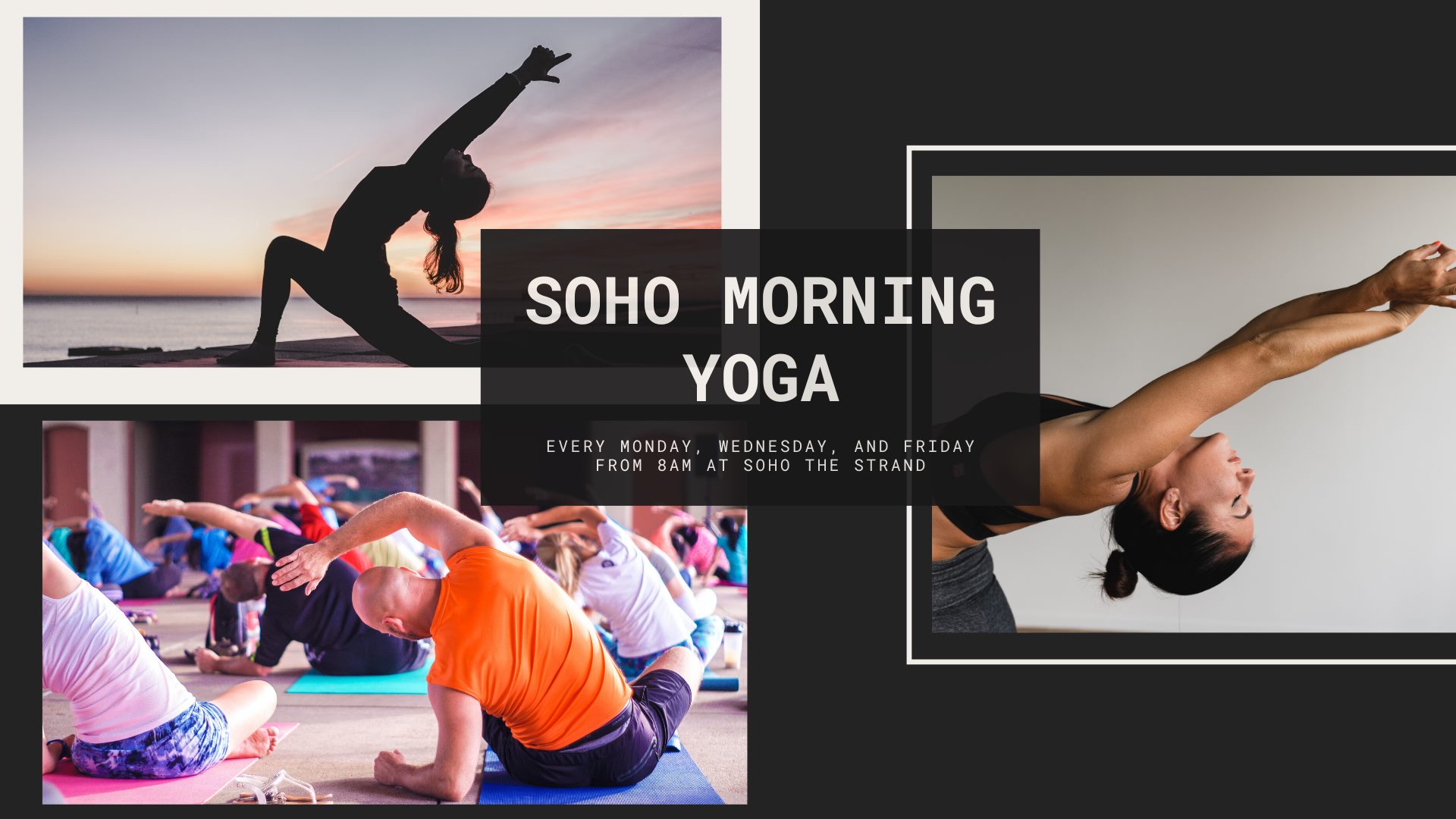 SOHO Morning Yoga
We all know that yoga is an effective way to improve overall quality of life ?
Each yoga pose targets a specific muscle and gives us numerous benefits such as stress relief, increase of power and energy ⚡
Wellness is a very important aspect of our office culture, so we are thrilled to invite you for weekly Yoga Classes with a professional instructor at SOHO The Strand exclusively for our SOHO Members!
During winter season we hold yoga sessions in the SOHO gym but when the weather is nice and warm we prefer to enjoy yoga on the terrace on (Members Lounge, Level 4).
When?
:Classes are held every Tuesday & Thursday at 7:50 am until 8:50 am.
 Where?
SOHO gym OR back terrace of Members Lounge on Level 4 at SOHO The Strand.
What to expect?
Start off with the Basics! Classes will explore various breathing exercises, meditation, physical postures, and mantra.
Is there a changing room?
Yes, there is a changing room and showers on level 1.