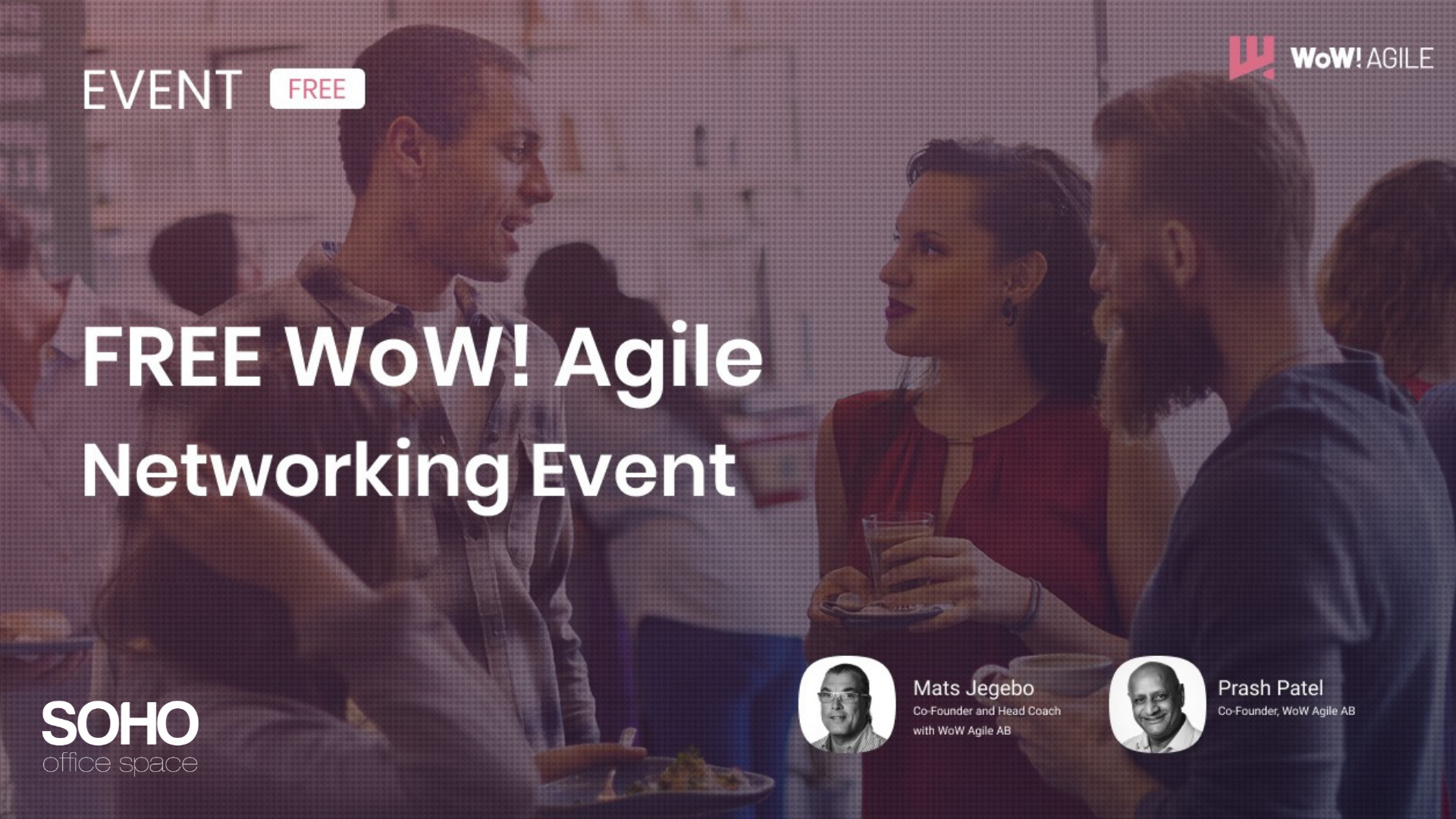 WoW! Agile Networking Event
Another FREE NETWORKING EVENT hosted by WoW Agile is taking place on September 30th (Thursday) at SOHO The Strand.
Sign up here: https://go.wowagile.com/networking-event-registration
During this meet-up, Mats Jegebo, head coach and founder of WoW Agile, will be talking about how we successfully helped one of the largest companies in the world scale their agile transformation from one delivery organisation to three, across three different countries, and achieved unprecedented results!
We're inviting professionals from various industries to join the event, share valuable experiences and exchange knowledge.
Whether you'd like to expand your professional network or make friends outside your business, this event is for you!
P.S. Drinks and nibbles are on us!