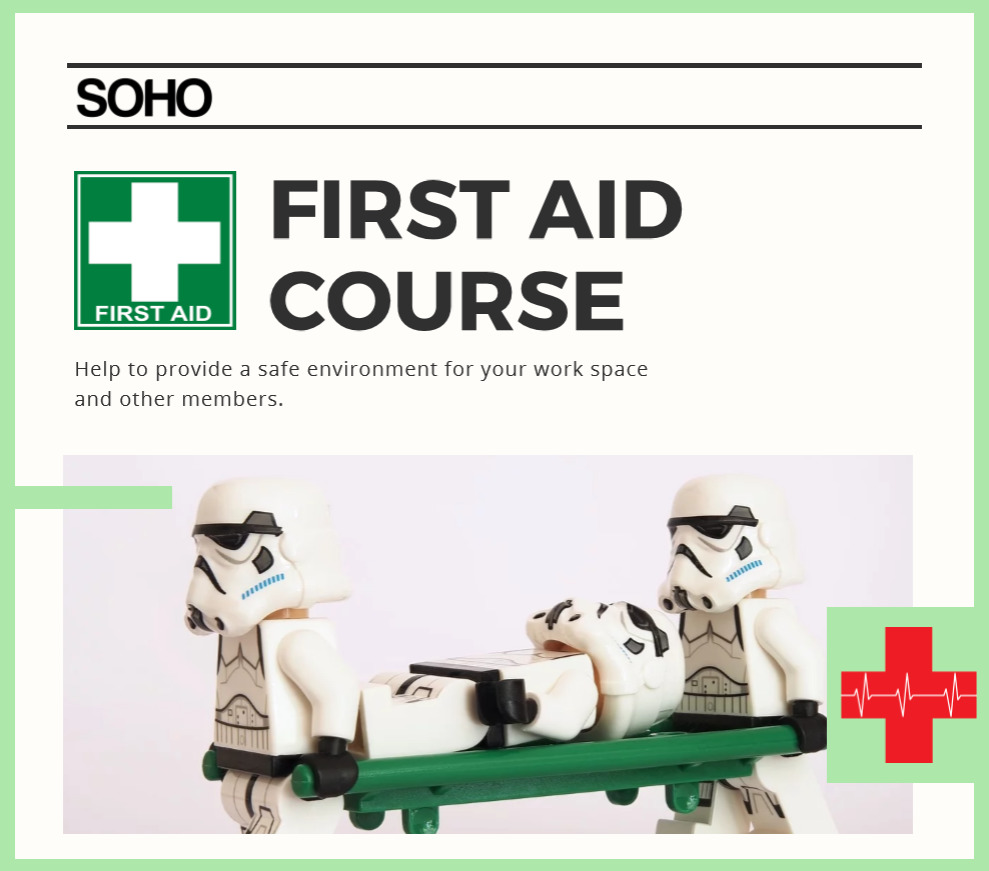 It is quite often that we find ourselves in repetitive circles, whether it is at the workplace, at home, or it is just putting up with our everyday routine.
Sometimes, however, a situation may occur which is far from our familiar day, such an extreme case in which we are the only ones whose action can save the life of the other person.
That is why our team at SOHO has decided to organize a First Aid Course – to make you feel confident about your first aid abilities, whether you are at the workplace, near your loved ones, or just walking down the street. 
Topics that will be covered:
1) Aims of First Aid
2) First Aid Boxes
3) Contacting the Emergency Services
4) CPR
5) Choking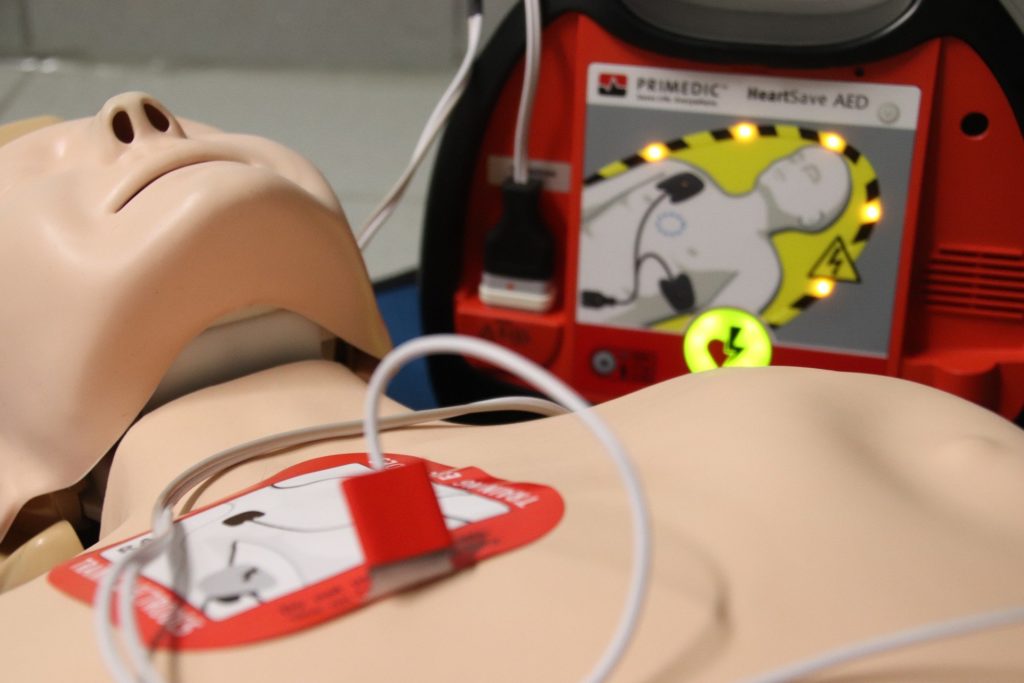 At SOHO, we strive for a safe and friendly environment. We believe by doing courses and seminars like this, it will benefit not only you, but the whole co-working community.
Book our 1st First Aid Course: https://www.facebook.com/events/480727066188709/