Meetings are one of the key factors that make the business world go around; they're the defining element between whether a deal progresses, what first impressions are built from. In today's world, most communication is expressed solely through social media, email, and other forms of media, eliminating most face-to-face interaction. When you are able to connect physically or visually during a business meeting, you are able to capture one's reactions to thoughts, adjust to body language being demonstrated, and adapt to your advantage. This creates greater opportunity of reaching a solution favorable to both parties, that could otherwise be lost in translation when trying to express through media.
While organizing the preparations for a meeting can be stressful enough on its own, adding in the expense of then finding a venue to host the gathering that is suitable for all involved can become a nightmare. At SOHO Malta, we understand the needs a business may have while conducting a meeting, so we've designed our meeting rooms with amenities that make a difference.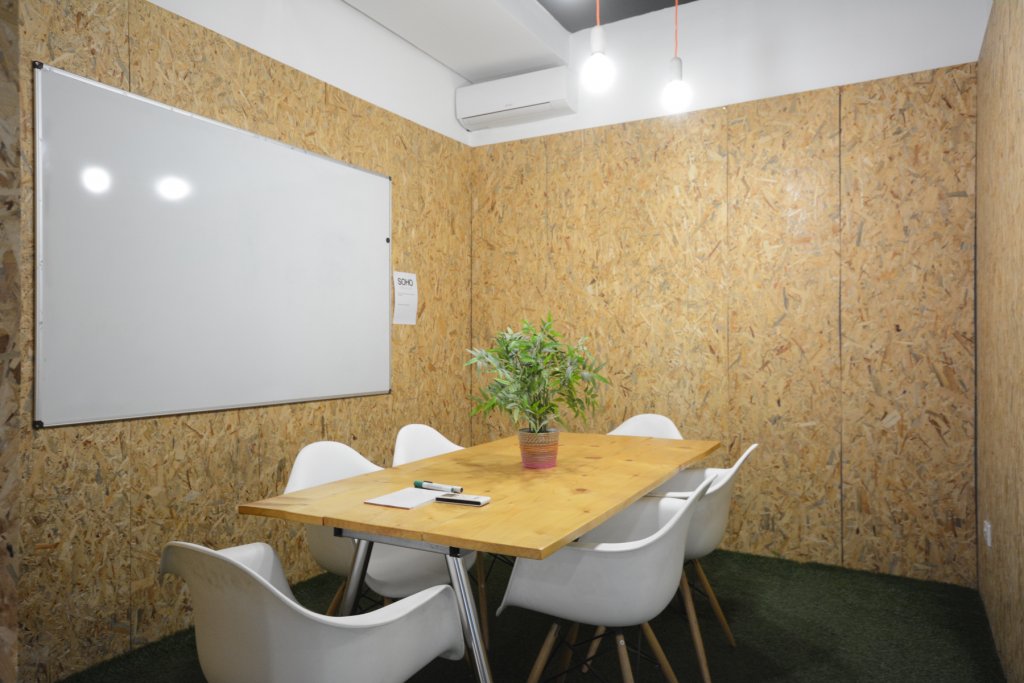 Location
The first thing considered when planning a meeting is where it will be held. Location is key when arranging a gathering, as ideally it should be centrally located for all parties attending. At SOHO Malta, we've located our buildings in the midst of the business capitals across the central part of Malta. By creating locations in these areas, it allows greater movement between office buildings for our clients, as well as heightened opportunity within these areas for business. What the meeting room and location demonstrate can be the deciding factor between future relations with your counterpart, so it is crucial for the venue to be practical for the type of meeting being held, and impressive enough to make the right impression, especially during a first-time meeting.
Variety
At SOHO Malta, we want to see businesses grow and prosper. We offer an excellent variety of meeting spaces to members outside of our SOHO community, as some companies do not have direct access to board rooms as an amenity. While featuring different types of meeting rooms, an example of one of our selections accommodates up to four people, includes a TV, and is furnished with excellent, modern furniture, accenting a lovely garden view. As well as this boardroom, we offer a variation of different meeting spaces across our three locations in Malta. These meeting rooms accommodate various groups, ranging from 1-10 people. However, if you're looking for a bigger space, our Savoy Gardens office has just added the finishing touches to our new event space. This space can be used in any way which suits you, there is opportunity to convert the area for a large conference meeting, seminar, workshop, or a company event. This great space can seat up to 40-45 guests, and includes a built-in retractable screen and projector, as well as the use of canteen services.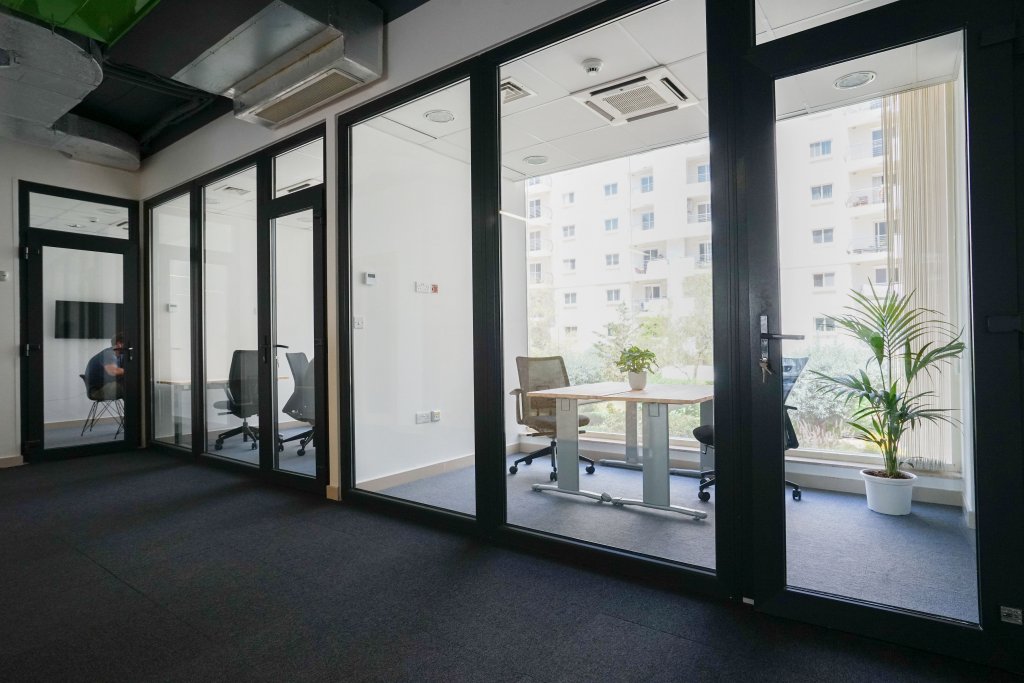 Experience Creation
At SOHO Malta, we have designed our meeting rooms with sleek furniture, interactive tables to promote discussion, and added large windows for visual effect. We believe the aspect of experience creation is a priority, we aim to have our guests feeling comfortable yet professional in our office environments. With unique design concepts, our meeting rooms are unconventional. This is a key element that promotes energy and flow, while also allowing flexible layouts for a new experience each time.
Collaboration culture and technology are the driving forces for meeting room trends, it has shown that meeting rooms have become a highly sought-after commodity as more time is being spent inside board rooms across the business realm. At SOHO Malta, we have realized the crucial elements needed for board rooms to function at their full potential. The amenities provided, location, and variety of rooms are important factors considered when booking a meeting room. These elements are what control the foot traffic coming through the office building, leading to possible new business opportunities if demonstrated correctly.
Interested in booking one of our great meeting rooms? Book a tour of SOHOs variety of boardrooms here