Last week we had a chance to enjoy five delicious lunches made by our amazing SOHO catering team. All dishes were made in winter style to bring cosy feelings and comfort during a cold, rainy week.
Today we'd like to share a recipe of last Monday's lunch:
 "Thai Green Beef Curry "
It has a creamy texture, delicate smell of coconut, and delicious taste of beef melting in your mouth. Green Curry is cooked with a lot of fresh vegetables which makes this dish not only very yummy, but also really healthy!
Here's what you need to make a nice Thai Green Beef Curry:
1 small Aubergine (Eggplant) chopped
2 small Onions, cut
2 cups rice
1 tbsp Vegetable oil (any oil will do)
50 grams (small tub) Green Curry paste
400-500 grams (1 lb) Steak, Cut into Strips
400 ml (1 can) Coconut milk
2 tbsp Fish Sauce
Optional Red &/or Green Chilies 1-5 (depends on preference, and how strong the chilies are)
½ tbsp Fresh Ginger, finely chopped
4 Curry Leaves (can be substituted with lime or bay leaves)
Fresh Basil, Chopped to garnish rice

Step by step guide: how make make your dish divine !
Before starting to cook, chop your veggies, prepare your spices, and put on the water for cooking the rice.
Cook the chopped veggies for two minutes and then drain them and put them aside.
Heat the oil in a pan and add the green curry paste – stir for 1 minute.
Add the beef strips and let them fry for one minute (they will continue to cook in the next steps)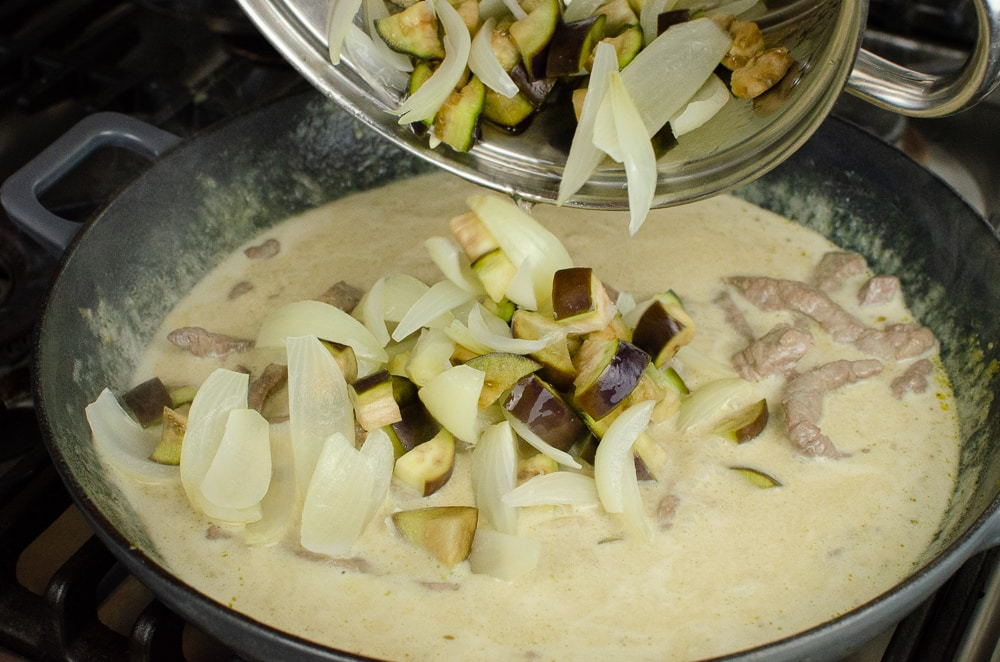 Add the coconut milk to the pan with fish sauce and 1 spoonful of sugar. Stir through and bring to a boil.
Add the veggies, the garlic, ginger, and chilies – let it simmer for 2 minutes.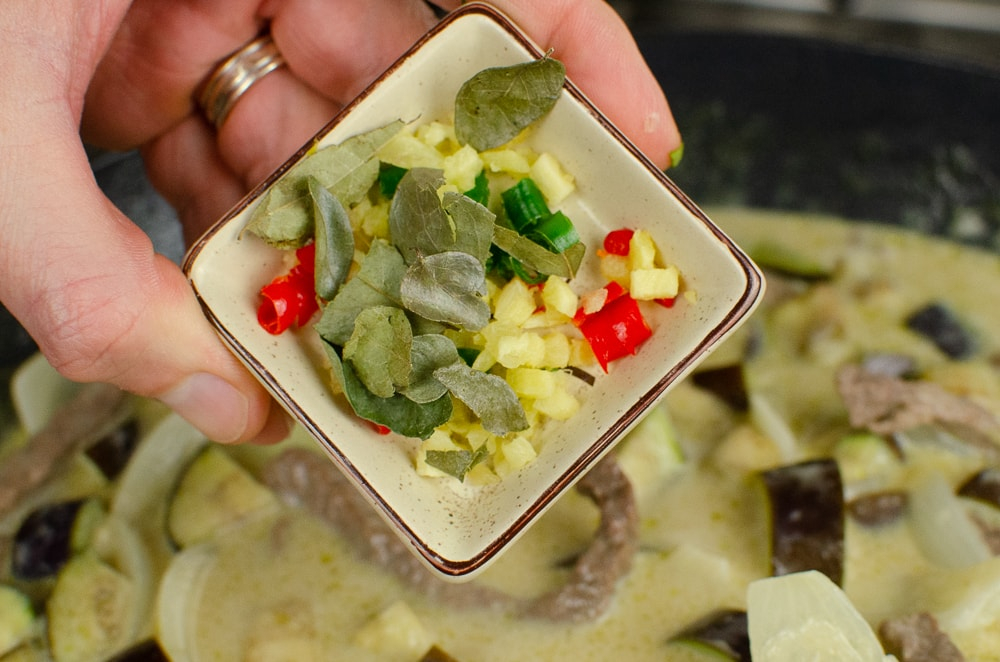 Serve the curry with Jasmine rice and some freshly chopped basil (add extra fresh chilies for a kick of spice!)
Enjoy it!!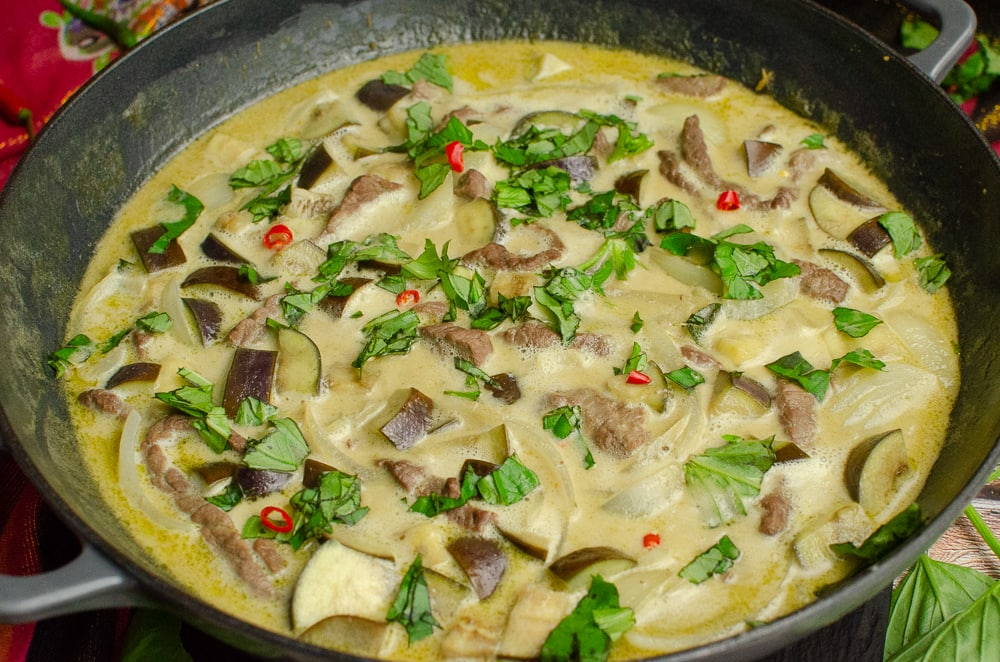 Note that our lunches can be pre-ordered and delivered to your SOHO location. You can pay with credit card or SOHO tokens.
Please send an email to [email protected] to place your order.
Lunch menu is posted in Slack group #soho-lunch-menu, Instagram, and Facebook.