There are many factors that go into running a successful business. From managing finances, overseeing business operations, promoting creativity, and providing a great service, spending time and resources managing all the small details of your office space in Malta can be very time-consuming and take away from the things that really matter: your business operations. Don't fret over finding the right office space in Malta any further – our comprehensive guide will answer all of your questions about office space in Malta.
What can office space be used for?
Due to the Covid-19 pandemic, many individuals who have purchased an office space have found the space now vacant, and are unsure of what to do with the newly empty space. However, one of the most valuable commodities one can possess is space, especially when located in cities or growing business districts.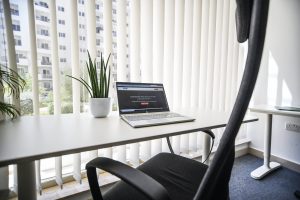 Office space can be used for a plethora of things. Traditionally used as the headquarters for a business, office spaces are most commonly used as a location for companies to lease or purchase for their employees to carry out the operations of said business.
Office spaces can also be used for co-living, coworking, Hotelling, a means of income (renting the space to 3rd parties), private events, pop-up events, conferences, or repurposing the entire space into something entirely new.
What is hotelling office space?
A method of office management, Hotelling is commonly used as a fresh, alternative approach to unassigned office seating. Workers are able to schedule their use of workstations such as desks, private offices, or conference rooms, via reservations before coming to work.
Organizations who have mostly shifted to remote or mobile work solutions for their employees would find hoteling the most ideal workspace solution.
Can you use office space for retail?
Ever since humans created currency, inflation has been a part of our society. Most of us encounter inflation in our day to day lives, such as at grocery stores, gas stations, or clothing outlets, however one of the biggest sectors impacted by inflation is real estate.
For those trying to find the ideal space to set up shop in Malta should consider vacant office space. Depending on your business needs, an office space can be the most flexible and cost-effective solution for your business. Perhaps your small business has outgrown your home based shop, and you need to set your sights onto something more customer-friendly without breaking the bank.
A vacant office solution can be cost-effective and provides more flexibility, opposed to a traditional commercial retail space which locks you into multi-year contracts. Individuals can also consider a serviced office solution to further limit cash outflow.
If you currently rent an office space which you use to sell merchandise to consumers, you have a retail office space.
Can I sleep in my office?
While it is not encouraged, users of a private office have the ability to sleep within their office space in an extraordinary instance. Unless the office space provider is in possession of an accommodation license, office space providers who have users regularly sleeping in their office space in Malta can find themselves in hot water.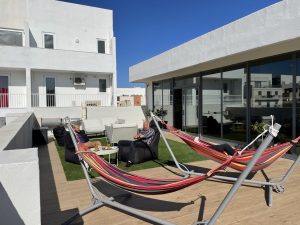 The best practice is to maintain a healthy work-life-balance, and keep the majority of the sleeping in your personal residence.
For individuals who prefer to sleep in the same space as their office can consider co-living solutions. Co-living spaces take large, traditional office environments or large residences and convert them into a space where users can sleep in dedicated rooms, as well as use common areas as a workstation all under one roof. Co-living combines coworking and home living.
What is office space planning?
Office space planning is the method one uses in order to design and organize an office layout effectively. When executed correctly, office planning can transform a space into one which promotes productivity, creativity, communication between employees, and an overall successful work environment.
When office planning yourself or seeking a professional's assistance, it is important to first determine what you're looking for within your office environment. One should consider the following objectives during their office planning:
Encouraging employee interaction;
Providing essential amenities the business requires for day-to-day operations (meeting rooms, call rooms, kitchens, bathrooms, etc);
Enhancing productivity;
Attracting and retaining staff;
Support growth;
And stimulating creativity.
Can you claim office space on taxes?
Yes! Tax-registered individuals in Malta are able to claim office space rent back on their yearly tax returns when letting immovable property (such as office space or retail space) when letting from a limited liability company.
What is serviced office space?
Serviced office spaces are a flexible workspace solution for companies of all sizes. These unique spaces provide comfortable work environments that can accommodate any needs your business may have, all arranged by the serviced office space provider.
At any stage of development, companies should consider serviced office space solutions as an alternative workspace to the conventional commercial office space. Serviced office spaces to optimize time, costs, and efficiency.
Serviced offices are fully equipped, furnished, and decorated with consideration of the needs many businesses have. Everything from furniture, lighting, to acoustic elements, are designed and incorporated coherently, practically, and intelligently into the serviced office space to support your business by the serviced office provider.
Take advantage of fully loaded amenities within the serviced office space on a pay per use basis. Feel confident in hosting your current and prospective clients in a 360 workspace: show your clients the workspace your team uses to get business done, take your guests to lunch, host meetings in fully-equipped meeting rooms, or host a company launch party, all under one roof: Your serviced office space...