Desk in coworking space reserved only for you with extra benefits included.
A dedicated desk might be the best investment in your success! 
It is a flexible work-space solution, without long term commitments, at a very affordable price.
Comfortable & innovative work environment's with extra benefits included will improve your productivity, efficiency, and creativity. Coworking community, formed by like-minded individuals, creates an opportunity for collaboration & networking.
Whether you are an entrepreneur, freelancer, or a start-up, a dedicated desk is an ideal work space solution for you. It's also a great choice for remote workers who struggle to get work done at home.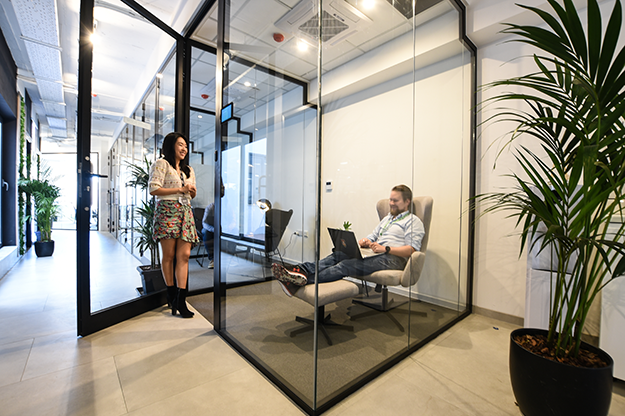 Access to all SOHO offices located in Malta's business districts of St. Julian's, Gzira, The Strand.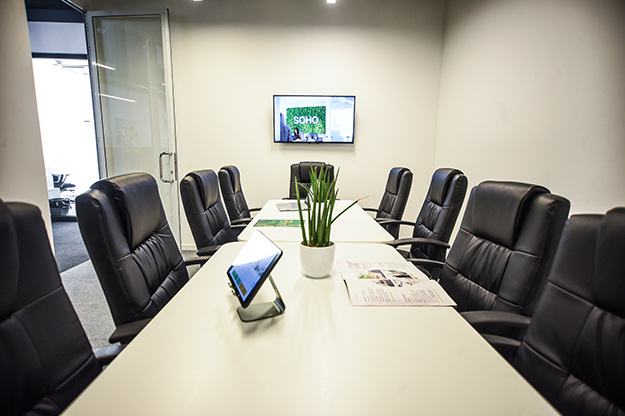 24/7 access in the SOHO business centre and coworking area where you have your dedicated desk.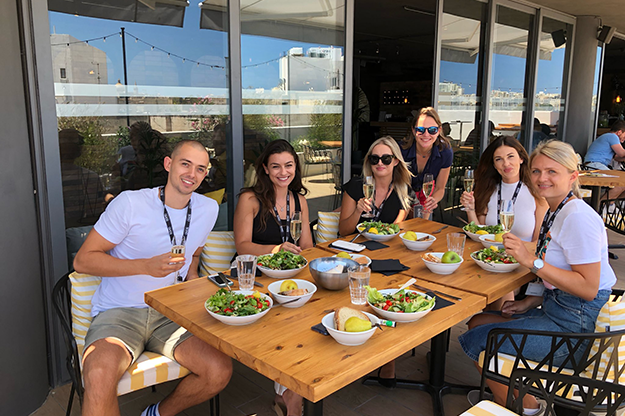 Meet other creative professionals who can offer advice or share new ideas for your business.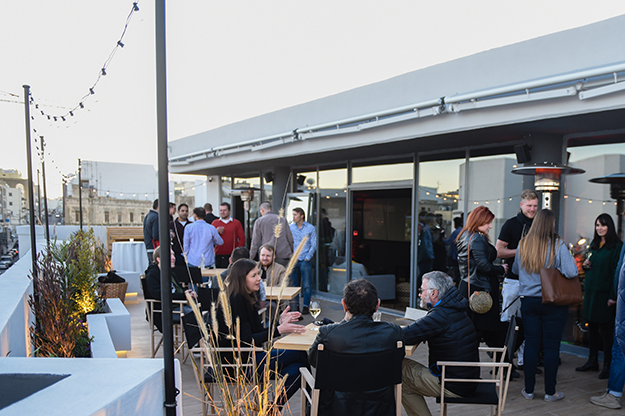 Explore opportunities for collaboration through SOHO events, community gatherings, & networking functions.
Book a Tour to See SOHO Co-working For Yourself
Price-list For Dedicated Desk
| Duration | Price |
| --- | --- |
| 3 Months | €425 / Months |
| 6 Months | €375 / Months |
| 1 Year | €325 / Months |
| Meeting Room | Free (up to 6 hr month) |
| Skype Room | Free |
Join Malta's Largest Business Community
Extra Services & Unique Amenities
Our Coworking area is comprised of two membership plans: Dedicated Desks and Hot Desks.
The idea of our Dedicated Desk plan is a station for someone who is looking for an equipped workspace along with the social aspect coworking brings, with 24/7 access to our business centres.
Our Hot Desk plan is for those who need wireless internet and a serviced workspace that is fluid, so you can come and go as you'd like during working reception hours, without the need for anything permanent. 
Experience our coworking space and its full potential; enjoy beautiful views and network with our resident members, create connections to further your business and its needs in the long run with outside perspective. With flexible, stress-free solutions, there are countless possibilities and opportunities at SOHO Office Malta.
Perfect for freelancers or digital nomads living in Malta!
One registered company, including address certificate for MFSA
Listed company name on company board in the main entrance
On-site private mailbox
Mail & Package handling/receiving
Full access to the business center during opening hours
Access to all events in-house
Free wireless internet
Use of commercial facilities like our kitchen and lounge
Receptionist service
Company name phone answering (extra service)
Print & Scan service (extra service)
Choose the right desk plan to suit your needs.
Decide between our flexible contracts and one of our multi-locations.
Then once payment and signatures have been received on paper you will get 24/7 access keys to our business centres.
Pick a dedicated desk in our open coworking space in Malta, sit next to innovative doers and thinkers daily and transform your business to the next level. 
Only in need of wireless internet and a desk space for a few days? Drop into one of our multi-locations and decide how long you'd like to stay for, then pick a free desk and get to work!