Dear SOHO members,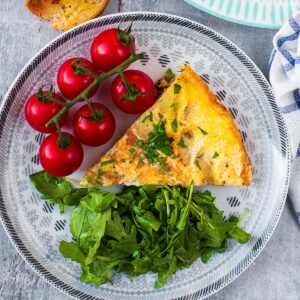 We are happy to see that our members enjoy every day lunches cooked by SOHO private chef and served at Members Lounge on weekdays from 12 pm till 2 pm.
Some dishes are so delicious that a lot of you keep asking us to share the recipes! That's why we decided to create a new, fun series in SOHO online blog articles where we share the best recipes from our chef on weekly basis.
Please let us know if there is any particular recipe you want us to share. Today we will tell you how to make Spanish frittata, which was served for lunch a week ago.
Spanish frittata with mayonnaise for 5-6 Persons
Ingredients:

for the frittata
1 kilogram of potatoes;
500 grams of white onions;
Vegetable oil;
12 eggs;
55 ml of milk;
any cream;
paprika spice.
for the mayonnaise
1 egg (just the yellow part);
1 spoon of French mustard;
2 pieces of garlic;
Some turmeric spice;
some sunflower oil.
All you need to do to make the mayonnaise is to put all ingredients in a mixer and mix them together.
Step by step instruction:
Slice the potatoes and onions and boil them together for about 10 minutes.
Make a mixed omelet with milk and add cream, salt, and pepper.
Fry the onions and cooked potatoes with some oil in a pan until they get a bit brown (note: make sure that the potatoes are well dried before you start to fry them them).
Add the mixed omelet on top of potato and fry until it's brown for a few minutes.
Put the whole pan in the oven on 180 degrees until it looks well cooked.
Done! Now you can serve the frittata on a plate and add some herbs, if you want.
Bon appetite!