Most Wonderful Time of The Year at SOHO Office Space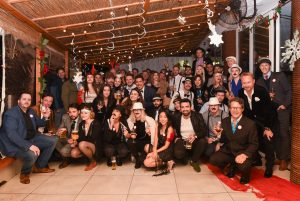 SOHO hosted our annual Christmas Party on 12th December 2019 at Two Buoys Restaurant in Spinola Bay, a well-known business area in Malta. SOHO organizes various events for our members, integrating SOHO community and making them feel in the right place to work, live, and connect. SOHO community activities have been crafted to our members' interests, while also creating an interactive space for our community to engage with each other.
Continuing the SOHO tradition, this year's guests were served with an extravagant Danish Feast, featuring famous dishes of native Danish cuisine. SOHO Co-Founders and CEO's Michael and Kris are both from Denmark, so during this festive time of the year, our CEO's like to share a part of their culture with SOHO members, varying from over 30 different countries.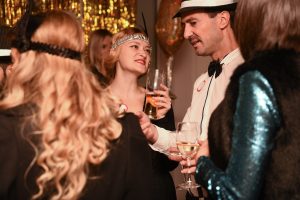 In a fun twist, the Christmas Party attendees were asked to bring along a little gift to be exchanged between SOHO members, making this SOHO Christmas party something that even Santa Claus would be proud of. A 1920's dress code, red carpet, and photo booth added a swanky element to the party, making it even more enjoyable and special for our guests.
While the main aim of the SOHO Christmas Party was to celebrate the members and their successes over the course of the year; it was a great time to gather, meet new people, and maybe even create some potential collaborations.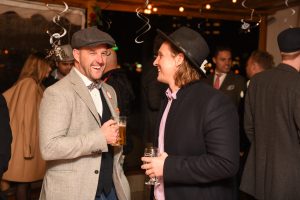 SOHO keeps on broadening our options of unique and fun community programs and events, adding a high value to the SOHO experience and creating a great work environment.
Being part of the SOHO community brings lots of benefits to its members!