SOHO Office Space is thrilled to announce our newest acquisition: SOHO Office Space – CYPRUS
That's right – SOHO is expanding to Cyprus!
The SOHO team has acquired property in the heart of Limassol: Located in the town center, SOHO Cyprus is surrounded by amenities and services to keep you busy and entertained. Just a short walk to the sea, SOHO Cyprus Members can enjoy just about anything next to the new SOHO acquisition!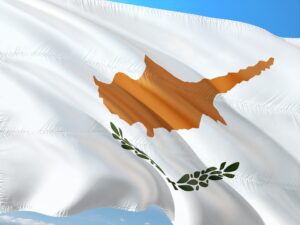 Located next to SOHO Office Space Cyprus, one can find:
Restaurants featuring local and international cuisines

Polyclinics and Pharmacies

Hotels, Hostels, and other Accommodations

Several attractions and sight-seeing opportunities on the waterfront, such as: Limassol Old Town, Molos Limassol Promenade, and Limassol Castle: Cyprus Medieval Museum
SOHO Office Space Cyprus will open its doors in a short 3 MONTHS – with the goal of welcoming our first members in October 2022.
SOHO Office Space Cyprus will offer the following products for Members to accelerate their businesses:
Private Offices
Coworking Desks
Virtual Offices
Meeting & Skype Rooms
Business Presence Memberships
Event Venues

Are you interested in expanding your business to Cyprus this Summer? SOHO Office Space can kick-start your business journey in Cyprus with one of our Virtual Office memberships. Secure a prestigious address in the heart of Limassol, and begin your business journey in Cyprus with SOHO Office Space.
Contact the SOHO Team today about securing your prestigious registered address in Cyprus with a virtual office with SOHO.
Louise Mouton, Head of Operations: info@sohomalta.com, +356 9933 4333