Friday afternoon SOHO Office Space launched The Beer Pong Series. Featuring a fresh group of new members and seasoned SOHO alumni, our event was a huge hit.
The Battle
With a lineup no one could be prepared for, 'The Swedes' kicked off the opening game in the series against our SOHO Italian Stallions, 'Andreaseperso' (roughly translated to Andrea is lost.)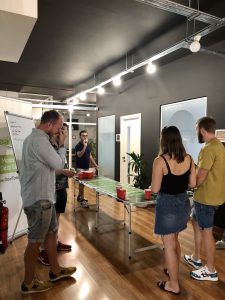 Through a nail biting game, 'The Swedes' came out on top, eliminating 'Andreaseperso.'
Many SOHO members spectated the sport affair over Aperol and salty snacks; enjoying socializing with new members and old, everyone was able to come together for the final game: an all Canadian dream-team championship.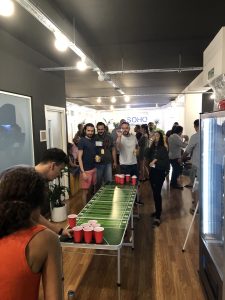 The winners of the tournament overcame many hardships to reach the final. A new team formed as a result of both members original teammates resigning, nobody could have been prepared for what was to come in the final match.
This was redemption.
With two back-to-back shots from our winners, finishing the game with a crushing blow to 'Yeetus', our excited patrons exploded with the celebration from the reception and lounge area.
The winners were crowned with medals and a beer glass trophy, able to hold a whopping 2 ½ pints.
We're all excited for the next installment, with a refreshed sense of redemption and excitement instilled into our members.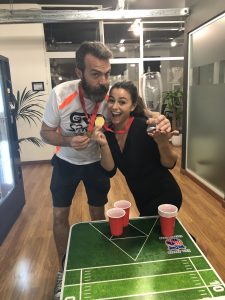 Stay up to date on all of SOHOs events here: https://sohomalta.com/community/