What is the definition of wellness?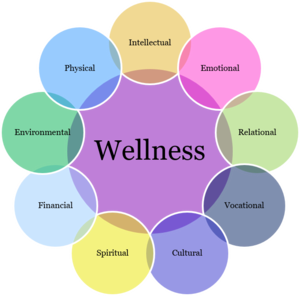 Wellness is adopting daily healthy habits into our lifestyle. According to the World Health Organisation (WHO), health is defined as being "a state of complete physical, mental and social well-being and not merely the absence of disease or infirmity."
Workplace stress is a prevalent issue. Surveys confirm that 'occupational pressure ' is the leading cause of stress in our daily lives. Symptoms of stress among others, include feeling lethargic, slow and unproductive.
So, considering on average we spend a third of our lives at work, encouraging employees to stay healthy should be at the top of every employers' agenda.  Introducing and combining wellness programs in the workspace is a start. Yet, statistics indicate that less than a tenth of employees worldwide have access to one.
Why should businesses welcome wellness programs in the workplace?
Research over the last few years indicate that organisations that have incorporated wellness programs in the workplace have a more inclusive culture and a workforce that is more;
Motivated
Engaged
Productive
Benefits that for these same businesses translated into;
Higher revenue
Reduction in company healthcare costs
Reduced absenteeism
"There is a recognition of a direct correlation between a fit and healthier team, and high performance and productivity."  Sophie Stainton, GO Mammoth
Which wellness program is right for my business?
Wellness programs vary and some are tailored according to the businesses wants, needs and added value.
Companies should adopt wellness programs within their organisation that promote;
1 – Physical Well-Being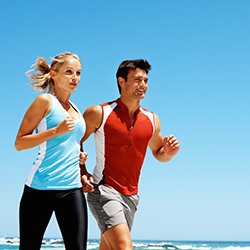 The health benefits from regular physical activity are hard to ignore. Exercise;
Boosts morale
Reduces feelings of anxiety and depression
Improves cognitive function
Increases energy levels

Offer employees gym membership.
"During exercise, increased heart rate means more oxygen is pumped to the brain and other organs too. Since the brain thinks we are going to fight an enemy or run away, it secretes endorphins which give us a feel-good factor." Psychotherapist and Counselling Directory member Gary Bloom-Talk Sport's award-winning mental health show 'On the Sporting Couch'.
2 – Mental Well-Being
 Set-up designated 'Chill Out' areas in the workplace where employees can go to de-stress during their workday.
Or sign employees up for;
Yoga classes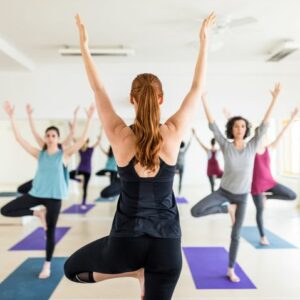 Practising Yoga regularly — regardless of yoga level expertise — offers many physical and health benefits. Scientific evidence correlates that yoga helps to/with;
Manage stress
Relieves anxiety
Stimulate brain function
Boost energy levels
Ease back pain
Improve strength, balance and flexibility
Cardiac health
Elation in sleep quality
Yoga promotes better self-care.
Or a day at the local SPA including Sauna.
Sauna –  Heat provides well-being. Heat therapy stimulates brain health and the mind. According to separate ground-breaking discoveries by world-renowned specialists;
Sauna use affects serotonin levels in our blood. Serotonin is the principal hormone that offsets our mood, feelings of well-being and happiness. The benefits of sauna bathing include;
Lower blood pressure
Relief from arthritis pain and headaches
Relaxation of both the body and mind
Enhancement of our mood and behaviour
Elation in sleep quality
"Time in the sauna is time well spent."  Rita Redberg, Cardiologist at UCSF Medical Center
*It is recommended to consult a physician before undertaking any physical activities, as results may vary.
3 – Social Well-being
"Humans are social animals, whose mental health depends upon frequent interaction with others and the outside world." David Taylor, Director of Pharmacy and Pathology at the Maudsley Hospital.
Promote a social community within your business, especially one that is outside of working hours.
In Summary
The advantages from welcoming the right wellness program within the workplace include having a;
Healthier workforce
Employee loyalty
Employee retention
Employee engagement
Recruitment of highly skilled personnel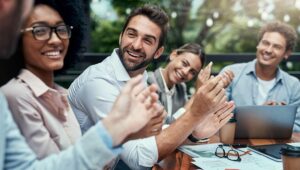 That ultimately will boost the Productivity, Company brand and Return of Investment (ROI).
A healthy employee is better prepared both mentally and physically to execute assigned tasks efficiently and achieve higher productivity levels.
What are the main steps businesses need to set up a successful wellness program in the workplace?
Conduct employee assessments.
Select a wellness program based on the employees assessments.
Develop goals and wellness rewards.
Allocate a budget.
Implement the wellness plan.
Or Contact SOHO, Malta's largest office space provider today.
Why SOHO?
At SOHO " The First Wealth is Health."
SOHO's wellness activities have been expertly designed to encourage a Healthier You!
SOHO's extensive choice of wellness activities include:
Complimentary Wellness Programs
Reinvigorate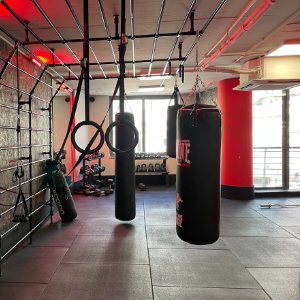 Gym (open 24 hours, 7 days a week)
Yoga (every Tues and Thurs 07:50 – 08:50)
Sauna (open daily from 06:00 – 22:00)
*Complete with showers and changing rooms
'Chill Out Room' (on Level 4, on the back terrace at The Strand Office Center)
Enjoy a game of Ping Pong or simply relax on one of the hammocks
Featuring soon:
SOHO's Outdoor Pool
Social Amenities
Re-Energise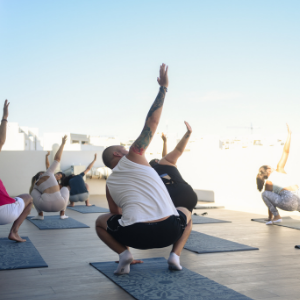 Step away from your workstation and re-energise at SOHO's;
In-House Bar and Restaurant
Rooftop and Patio Terraces
Members Lounge
Overlooking some of Malta's best coastal views.
Mix with peers and enjoy your packed lunch, or yet choose your next meal from SOHO's lunch menu. SOHO's menu is 100% customised and discussed with SOHO's private chef in advance.
Lunches — Vegan menu available too.
Your choice of daily, weekly or monthly plan. Take-away service too. Earn tokens for every Euro spent.
Complimentary infused water, tea and coffee.
Nutrition Snacks.
SOHO's Exclusive Perks
Relax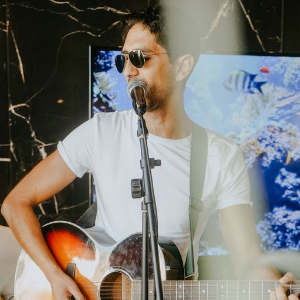 Weekly Community Events
Private Dining. Spend a remarkable evening enjoying amazing food in a relaxing atmosphere. SOHO offers 4 types of set menu that are suitable for various occasions with different price ranges.
Contact Soho's catering department for more information at: catering@sohomalta.com
Discounts and Special deals
SOHO members enjoy product and service benefits including discounts from select partners in our community.
And much more…
For additional information on SOHO's Wellness Program contact our community manager: geneva@sohomalta.com
For more information on SOHO Office Space Solution's platform of business services including;
SOHO's Exclusive Membership Plans; and
Affordable and Flexible Lease Contracts
visit SOHO today.
If you have any questions;
Our team will gladly assist you in any enquiries you may have.
Follow SOHO Office Space on:
Reinvigorate, Re-Energise and Relax with a SOHO Office in Malta.