FLEXIBLE, TIME-SAVING, AND COST-EFFECTIVE…
Serviced office spaces are a flexible workspace solution for companies of all sizes. These spaces provide comfortable work environments that can accommodate any business needs. At any stage of their development, companies should consider serviced office space as an alternative workspace to the conventional office. It helps to optimize time, costs, and efficiency.
STRATEGICALLY LOCATED
Coworking Spaces can often be found centrally located and strategically situated in the heart of the Business District of your area. This attracts creative entrepreneurs from around the world, thus ensuring amazing networking opportunities for your business.
STRESS-FREE SOLUTION
Serviced office space offers a ready to move-in solution. Offices are fully equipped, furnished, and decorated according to each company's needs. Everything from furniture, lighting, blinds, boards, to acoustic elements, is designed coherently, practically, and intelligently to support your business' growth and development.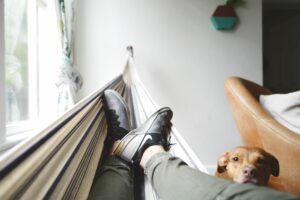 There's no need to worry about high-speed internet access, cleaning services, parking spaces, electricity, or any additional service fees. Everything is managed for you and every detail is checked out with great care to ensure you have the best environment to be creative and productive.
Boardrooms, meeting rooms, Skype rooms, and larger event venues are professionally designed for your business meetings, interviews, workshops or presentations. They are adjustable for all kinds of gatherings of any size.
A WORKSPACE TEAM THAT CARES FOR YOU
A professionally trained on-site team is available during business hours to accommodate your needs. Most coworking spaces have reception services, in-house maintenance and IT support, cleaning, and top notch security services. Office administrators greet your guests, facilitate mail and package handling, forward calls, provide storage, and organize day-to-day office operations.
EXTRA AMENITIES
All shared workspaces usually have common areas where members can get together for a quick chat, drink, community event, or sport activity.
Some coworking spaces offer extra amenities such as Members Lounge, communal kitchen, catering services, gym, pool, personal training, chill-out areas, games rooms, and others.
ONE AND THE SAME PRICE TO MEET YOUR BUSINESS' NEEDS
All your needs are covered when renting from a serviced office space provider. All the utilities and services provided are included in the price on one monthly invoice when settling rent payments, without any hidden costs.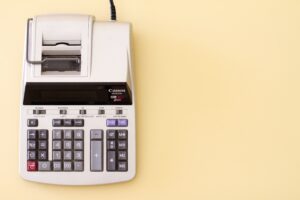 When it comes to organizing an event, printing & scan services, purchasing snacks or a piping cup of coffee within your serviced office space, you can simply pay as you go or you can always have your extra costs added to the monthly invoice.
*Each serviced office provider is different with their payment methods.
THE MOST FLEXIBLE SOLUTION
Unlike in a traditional office space, serviced office spaces offer companies the possibility to grow with confidence, without having to commit to long-term fixed and rigid contracts. Companies are signing a service contract with the office space provider in which the conditions are designed to be very simple and transparent to ensure a smooth and efficient transition, whether they're opting for another office space or terminating their contract. This flexibility promises to offer companies mid-to-long term opportunities for growth, with the possibility to upgrade to a larger, more comfortable office space if new members were hired during the development of your business.
AMAZING NETWORKING OPPORTUNITIES
Coworking Spaces provide an excellent working environment as well as valuable networking opportunities between companies and like-minded individuals. Coworking Spaces often organize regular networking and training events that will help create new relationships and occasions for future collaborations among members of their diverse communities. In most cases, a strong Coworking Community is built up over years, but remains intact due to the role of in-house members. Long term members are essential to many coworking spaces, due to the fact they are often assisting in the progression of professional and social relationships with newer members.
EMPLOYEE WELL-BEING: A MAJOR PRODUCTIVITY CHALLENGE
The work environment has a significant impact on employee productivity and well-being. An overall improvement in energy, productivity, and reduction in stress can be achieved through a workspace design and layout features that encourage employees to be more productive, less likely to leave the company, and happier.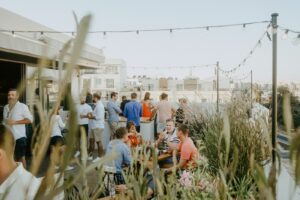 Coworking spaces offer optimal solutions that respect a balance so that employees feel at home in the offices. The design of the interiors is intended to bring people together with furniture and amenities that have been designed to encourage people to gather, discuss, and meet. All the amenities of the Coworking Space provide excellent working conditions which obviously boost productivity and promote synergy within companies. Fully serviced office space may be, for that reason, the most convenient and suitable solution to achieve your business goals for growth, jobs, and sustainability.
Interested in learning more about why a serviced office space with SOHO could be the right choice for your business? Request more information, or book a tour of our business centres.