In light of recent global events, where social distancing for the next little while will become the new norm, the innovative task for remote work is at an all-time high. The corporate world is going to experience a paradigm shift in the way business will be conducted. The rise in popularity of the Virtual Office is going to peak and is here to stay.
What is a Virtual Office?
Virtual Offices allow businesses and their employees to work remotely from anywhere in the world. Irrelevant of a company's size, this membership offers the same platform of services as a traditional office, BUT at a fraction of the cost. 
So why is a Virtual Office the ideal business solution?
The benefits of leasing a Virtual Office from Office Suite Providers by far outweigh those of the conventional norm. While each of these Providers has its own platform of services and different membership structures, the following arguments sum up why it is the ideal business solution:- 
Cost-Effective
Certificate of Incumbency
Corporate Mailing Address
Use of High-End Business Centres
Professional Personnel
Package and Mail Handling
Print And Scan Services
Access to Digital Technology
Productivity
Flexibility / Time Management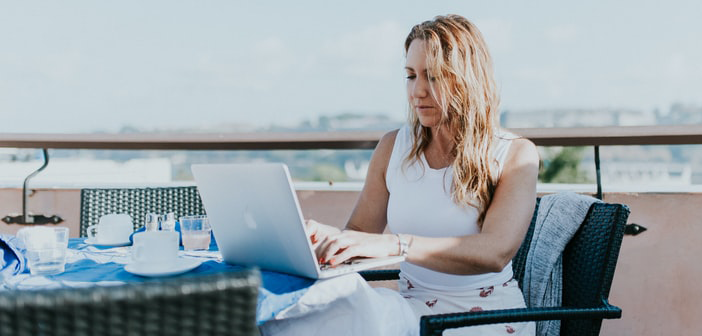 Cost-Effective
Purchasing a Virtual Office eliminates capital and minimizes overhead expenditures. Enjoy amenities found in a typical office space, without the burdening costs found in the physical space!
Corporate Mailing Address
Virtual Office Providers tend to have offices in the most prominent business centres. Therefore, by virtue of leasing one of these offices, Virtual office holders have access to the same corporate address as their provider. A Registered Company address in a prestigious business district, adds Value and Credibility.

Certificate of Incumbency
A Certificate of Incumbency confirms the identity of a company. For start-ups, or companies looking into expanding their presence in a foreign market, this document may be required by the Financial and Credit Institutions governed by that country. This certification is signed by the Director of the Virtual Office Provider, confirming the legality and asserted status of a Director or Management within the Corporation applying to open a bank account, or needing a business license to operate in that particular region.
**This service may not be available or provided by all Providers. So choose your Provider wisely.
Use Of High-End Business Centres
The Providers offer their patrons with an array of Executive Lounges (dependent on the type of membership plan opted) and High-End Conference Rooms to use to conduct meetings with their prospective and established clientele.
Professional Personnel & Office Services
One of the perks when leasing a Virtual Office is the assigned services of an Exclusive Live Receptionist. These receptionists are highly skilled professionals. They are proficient and well versed to answer and direct any inquiries put forth by third parties with regards to their clients business model. These receptionist's will handle typical daily duties like scanning mail, checking your on-site mailbox, and arrange mail & package handling for your business. An added bonus to You, their client, (salary of the receptionist is paid by the Office Provider) who can then focus on the more important aspects of running your business.
Access to Digital Technology
The leap, in the last few years in the Innovation and Digital Technology, has also been instrumental to the advancement of Virtual Offices around the world. The providers supply State-Of-The-Art Digital Technology to all of their clients. This is an important facet, as clients who work remotely rely heavily on digital technology to conduct their business operations and to successfully communicate with their staff and business associates. 
Productivity / Flexibility / Time Management
Various results from studies conducted over time on Productivity have been unanimous. Remote Workers who are not construed by a fixed set of office rules produced Maximum Productivity, had Fewer Stress Levels, and were more Efficient with both personal and work-related Time Management.

Where can I lease a Virtual Office in Malta?
SOHO Office Space is the Leading Provider of Virtual Office Space in Malta. Our three office buildings are Central and located in the most sought after Business Districts.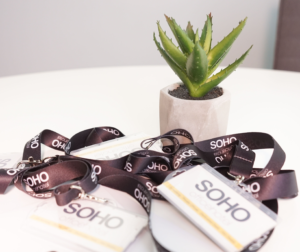 SOHO Office St. Julian's
Ph.:- +356 9909 3433 // [email protected] 
SOHO Office Savoy Gardens, Gzira
Ph.:-+356 9914 4414 // [email protected]
SOHO Office The Strand, Ta Xbiex
Ph.:- +356 2226 9602 // [email protected]
Irrelevant of whether you are a Start-Up, Established Business looking into expanding your presence in the country, a Freelancer, or Self -Employed, SOHO Office Space in Malta has on offer on three types of Virtual Office Suites and Membership Plans. Each plan is tailor-made to suit anyone's Business and Budget.
SOHO's Virtual Office Suites to choose from are:- 
Standard Virtual Office
Premium Virtual Office
Office Plus

Just some of the benefits and services on offer when leasing a Virtual Office from SOHO Office Space in Malta are:-
Certificate of Incumbency (Signed by the Director)
Registered Corporate Address
Professional Receptionist Services
Company Name Phone Answering Service
Company Name added on the Company Board in one of their three Main Entrance Buildings
Use of Executive Lounges
On-Site Mailbox
Mail and Package Handling
Print and Scan Services
SOHO Offices Virtual Office Membership Plans can be processed fully online. If you would prefer to drop into one of the SOHO business centres, our team will gladly assist, show you around the premises, address and answer any inquiries that may arise, and complete the membership application process in person.
**At time of print of this article — In light of Covid-19 health guidelines issued by Malta's Health Department, it is advisable to phone (Ph no.: +356 99 334 333) before dropping in.
In today's global marketplace, virtual office memberships can support you with the Flexibility dynamic companies demand in a rapidly changing business environment. SOHO's Virtual Office memberships provides your company with an established, permanent platform enhanced by the many advantages of  location and legislation within the EU. 
Make your company's first impression with your clients a lasting impression.