In 2020, the corporate world had to adapt to a new norm. The innovative task for remote work was at an all-time high.
Remote work is and continues to work for some. The pros of;
saving time and money on the commute, 

and spending more time with family members
Are key benefits enjoyed by many who have adapted to this type of new working environment?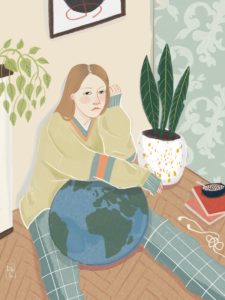 The initial response to remote work was welcome. However, according to a new study conducted by Nuffield Health, the U.K.'s largest healthcare charity, it seems that while remote workers have acknowledged the pros, the overwhelming response of those interviewed felt that after such a 'prolonged period of working from home, it may be taking a toll on their mental and well-being'. 
Feeling isolated — Missing out on the daily physical interaction with like-minded individuals, and friendships created through networking and the community. These are often times key benefits that employees enjoy in a typical office environment. 
A report published by Nuffield Health, titled 'Coronavirus and Anxiety in Great Britain' states that;
80% of British surveyed or interviewed found that

'working from home has negatively impacted their mental health'

. 

36% expressed that not being in the same space as their colleagues have left them unable to take a break or step away from their workstations at home.

25% found it difficult to cope with the challenges brought on by loneliness and isolation from their colleagues.
On Work-Life Balance
;
30% found it difficult to separate their home and work-life

34% believe that working from home has put a strain on their relationships with their partners, spouses, and children

27% found it difficult to switch off at the end of the day or working week.
'Humans are social animals, whose mental health depends upon frequent interaction with others and the outside world.' David Taylor, Director of Pharmacy and Pathology at the Maudsley Hospital.
Networking Opportunities at SOHO Malta
Daily networking opportunities exist in SOHO Office Space's shared working environment.
Inspiration

Knowledge

Collaboration

Growth

Friendships
are key benefits that help employees to stay engaged. Engaged employees contribute to higher output in productivity, loyalty and profitability.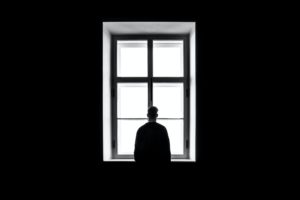 'Creativity comes from spontaneous meetings, from random discussions. You run into someone, you ask what they're doing, you say "WOW" and soon you are cooking up all first of ideas.' – Steve Jobs
Steve Jobs was a firm believer that some of the best work behind Apple's brainstorming ideas came from direct interactions with co-workers.
SOHO Office Space Community
An extensive study conducted by MIT researchers found that employees, even 'in small increases in social cohesiveness, lead to a large gain in productivity'.
The sense of community that is experienced and enjoyed by SOHO Office's members promotes a stress-free, cooperative, environment that inspires creativity and productivity. SOHO Office Space promotes and hosts many social activities, seminars, and networking events for our members throughout the calendar month, year-round.
During the pandemic, SOHO welcomes members to join us for series of 'Responsible Events,' including;
For others who simply just want to chill for a few hours, our "chill out area" found on the back terrace on Level 4 at The Strand, will have the finishing touches added soon. Here you will be able to enjoy a game of ping pong or simply lie on the hammock to unwind.
For the winter, our new fitness facilities;
Gym

Sauna

Showers 

Changing Rooms
will finally be open to all our members.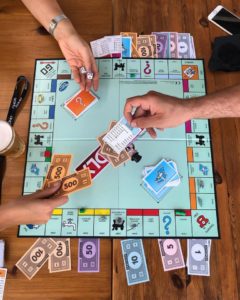 Your choices at SOHO are endless. At SOHO Office Space, we value our member's well-being and consistently strive to provide a work environment that only benefits our community. 
Keep up with SOHO Responsible Events across our platforms;
1) Social media:
2) simply subscribe to our Events Calendar 
3) or email our Community Manager: [email protected] to stay up to date with all of our planned activities. 
Even just a bit of social time in our daily routine will decrease our chances of having a bad day.
For more information on SOHO's Office Space Solutions and our platform of services in Malta, check our website.
If you have any questions email us at [email protected]; or speak with one of our staff on +356 9933 4333. Our team will gladly assist you in any inquiries you may have.