Every day more and more people are flocking to our small, but mighty! Beautiful island in the Med. But what is it about Malta that makes it so attractive to foreign entrepreneurs? Despite the gorgeous summer weather and destination spots, the most attractive Maltese amenity is the huge opportunity to create and operate business on our beautiful island. Getting a foot into the Maltese market also opens the door to operate within the rest of the European Union, which becomes highly favourable for companies who may be located outside of the EU.
If it is a sole proprietorship, partnership, or private and public limited liability company you would like to pursue, there are many choices of types of business to run and operate in Malta. The most straightforward structure is a sole proprietorship; with the least amount of requirements and only needing an individual to act as the sole owner of the business. Slightly more complex but offering more benefits for your company, choosing the private company route will require a minimum of two shareholders; a deposit of €1,200 is needed for creating the structure of the company, 20% of which must be deposited into corporate accounts upon registration. When operating a public company in Malta, it is also required to have a minimum of two shareholders; a minimum share capital of just over €46,000 will be needed, 25% of which must be deposited upon registration.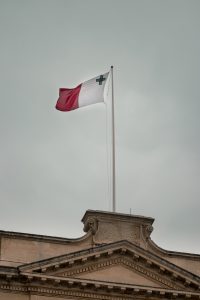 Subsidiaries and branch offices make it possible for foreign investors to get their hands deep into Maltese business. When creating business on the island, it is important to decide if a subsidiary or branch office is more valuable for your type of organization, while taking into consideration the inviting taxation system implemented within each business vehicle. To register a company in Malta, follow these requirements once decided on the type of business you'd like to run and in which form.
Company Name
Your business is nothing without an attractive name. It's advised to pick the top three names you'd be happy with for your company when reserving with Companies Register. Registering your business name is free, once accepted you'll receive a certificate granting the right of use by Trade Registrar.
Registered Company Address
Another crucial step is to register your business to an official address. The Trade Registrar will need a legal address before issuing the certificate of acceptance, including the local authorities for use of official documents and notifications. It's possible to have a companies legal address at a different location than where your business activities are taking place, therefore many companies are finding it beneficial to create virtual office memberships. SOHO Office's has understood this essential step when opening a business; we've created various virtual office packages catering to what a company needs from a virtual office membership. Whether it's solely a listed business address, mail and package handling, reception services, or more, SOHO Office's has you covered.
Corporate Bank Account
In addition, an important requirement to register a company in Malta is to open a corporate bank account. Before listing with the local authorities, you need to open an account so the minimum share capital may be deposited. Many of the local banks offer these services and quite swiftly, making Malta one of the top EU countries with such a prompt process of opening corporate accounts; also significantly shortening the business registration procedure.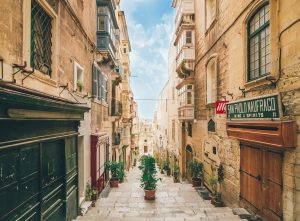 By following these steps, your corporation will be on its way to becoming a licensed company in Malta.  To summarize, to register a company in Malta you must:
First reserve a unique name for your business with Maltese Companies Register
Have the memorandum and associated articles outlined and notarized by a public notary
Create a corporate bank account and deposit the minimum share capital, depending on the type of company chosen
Register the company with the Trade Register by submitting all of the above-mentioned documents
Apply for a trade license or other special license applicable for your company through the authorities
Register for VAT and acquire a tax identification number with the Maltese Tax Authorities
Register with the Employment Training Corporation if looking to hire
The total registration process when creating a company takes about two weeks. You'll be enrolled in the Maltese system with your new enterprise once all the documents have been finalized and submitted. With the Maltese government encouraging foreign entrepreneurs to invest, the rise of business conducted in Malta will continue to grow, leaving the economy thriving.
Want more information regarding our virtual office memberships? Contact us at [email protected] for a detailed guide on which of our memberships suits you and your company best.