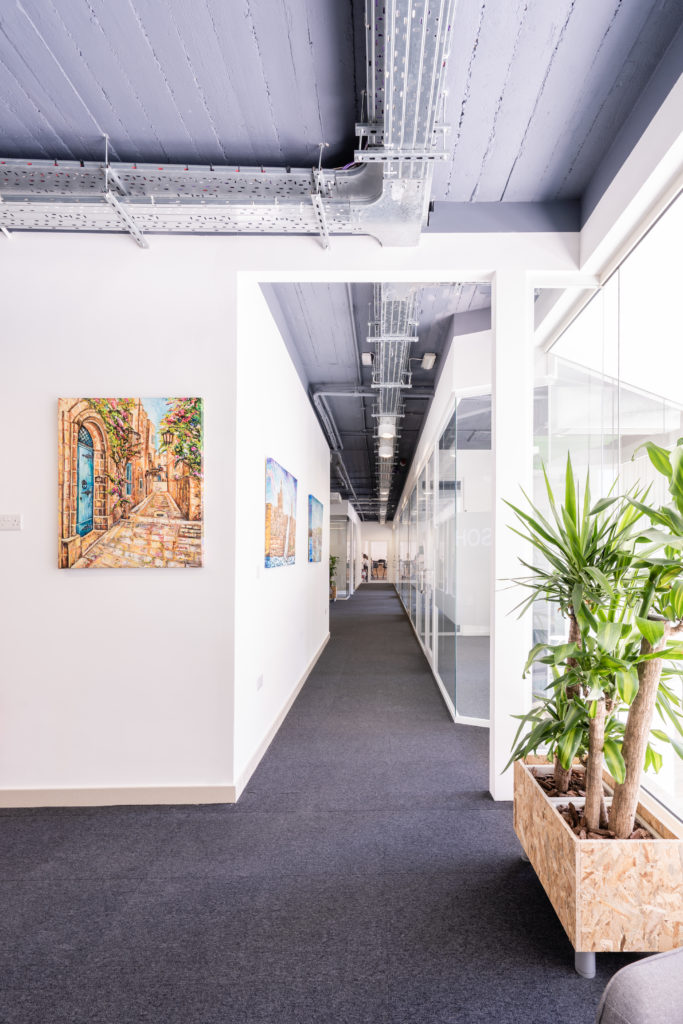 SOHO is opening its premises to local artists and creative people! 
Whether you want to exhibit your art, host workshops, or perform live music, we encourage you to join us and share a taste of your passion. 
As a coworking company, SOHO Office aims to combine workspace with art, offering its members a unique experience and endless creative perspectives. Introducing painters, photographers, writers, or other artists into our business centres reflects what SOHO is all about: collaboration and creativity.
Each of our three unique locations offers their exclusive business lounges that can be seamlessly transformed into art galleries, showcasing your esteemed artwork. The event space at SOHO Savoy Gardens can host up to 50 people, with an additional venue at SOHO The Strand which can host up to 150 people, serving as a place for MeetUps, discussions, or parties during your events.
SOHO's First Art Exhibition, Featuring Ilina 
Last Summer during August 2019, SOHO collaborated with local Artist Ilina (www.artofilina.com), hosting an exhibition of her various artwork at SOHO Savoy Gardens for one month, in collaboration with our first SOHO Art & iGaming Event. Featuring speakers from BOSS Gaming and Singular as part of the event, Ilina's artwork was displayed throughout our business centre to be admired. 
ABOUT ILINA

The island of Malta is Ilina's home and base for her work. Inspired by the sun, sand, and sea – there's no doubt with 300 days of sunshine a year, Ilina is inspired to paint the local rustic settings as well as diverse landscape scenes.
Upcoming Art exhibition at SOHO Savoy Gardens (Rue D'Argens, Gzira)
Collaboration with Artist Justine Navarro
ABOUT JUSTINE NAVARRO 

Justine Navarro is a British born, Maltese individual who is a wide ranging digital multimedia artist with an academic background in Design Branding at the University of the Creative Arts,  possessing a Masters in Digital Art at UOM and portfolio of global creative practice.
Any inquiries regarding SOHO Gallery, contact +356 9914 4414 / Email: [email protected]
Book a tour of SOHO Office Spaces HERE.