We are thrilled to introduce SOHO Referral System, available for all SOHO members from 10, December 2019.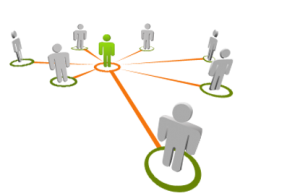 How does it work?
Help us to promote SOHO Offices inside your inner circle. If you bring in a new client, SOHO will share a commission from the deal with you. 
Referral Reward Program: 
Bring a new Client to SOHO and get a commission:
– 5% of the contract price if the Client rents a private office of any size;
–  €200 cash if your friend secures a dedicated desk at SOHO for 12 months.
Terms & Conditions:
Referral must notify SOHO team regarding the reference while making the first contact with SOHO team. 

SOHO team should send a written confirmation (via email) to Referrer and Referral confirming they are qualified for the Referral Reward Program.

Referrer must get a written confirmation from SOHO team stating the amount of reward accordingly to the Referral Reward Program. 

Referrer can only get a commission referring someone who is currently not a SOHO member or been a member before.

Commission is paid only once for a new (first) contract. It doesn't apply for contract renewals.

Private offices can be rented for any duration while dedicated desks must be rented for the duration of minimum 12 months. 

Commission for private offices is calculated as 5% from the price stated in the contract (extra charges for utility bills and cleaning services are not included in the price).

In case of any changes made in Referral System Plan and Terms & Conditions all SOHO members will be informed by email 14 days in advance. Information about changes will be published at sohomalta.com.

It's a "Win-Win" for everybody… 
Your friend will appreciate your help to find the best office space solution.
You get to work closer to your friends, to those who you know and trust.
You receive cash rewards for pointing your friend in the right direction.
You get appreciation from both your friends and the SOHO team.
You help SOHO develop business and increase the SOHO community.
Let's grow our SOHO business community together!
New offices available for rent will be posted in Facebook group 'SOHO Community' and on the SOHO Slack Channel.
Contact us ([email protected], +356 9933 4333) to find out more details about SOHO Referral System.
Take advantage of this amazing opportunity and enjoy a token of our appreciation!