15 years ago, it would have been hard to spot an expat walking down the promenade in Malta. Now, it's the opposite, and this tiny nation is home to thousands of foreigners. This has led to a huge increase in tourism, with Malta being featured in travel articles by CNN and Forbes.
With the recent changes in the population Malta has seen over the last few years, some might question how safe the island really is. Safety should always be a big factor when looking at a potential new country to live in. This article will focus on the safety of Malta and if you can really feel safe living on the island.
Crime Statistics show that Malta is Safe
In a recent study released by CrimeMalta, the nation has seen a significant decrease in crime over the last few years.
Data compiled by Professor Saviour Formosa, Director of Crime Malta Observatory, in his report 'Security and Safety in the Maltese Islands' outlines the following criminal offence statistics by categories.
Theft
In 2020, Theft made up 35% of all offences taken to the police in Malta. This statistic was actually the lowest it has ever been since 2004 and was at 45% in 2019. Pickpocketing also reached an all-time low, with a decrease of 70% since the early 2000s.
The following offences fall under the Theft category:
Pickpocketing
Mugging
Snatch and grab
Theft from parked cars
Theft from beaches
Theft from commercial and occupied residential properties
Theft from places of worship
Shoplifting
Damages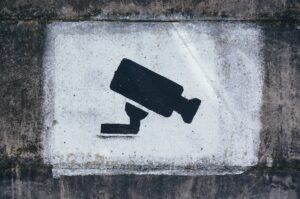 After theft, Damages are the second most reported crime to police in Malta. There was a small decrease in damages reported, going from 25.3% in 2019 to 24.5% in 2020. Specific decreases came through the Involuntary Damage category, by Hit and Run incidents (21%) and Willful Damage by Other (18%).
Domestic Violence
Unfortunately, Domestic Violence rates have gone up in the past few years in Malta. There was a 24% increase in cases from 2019 to 2020, with the pandemic being partially to blame for the rise in numbers.
There was an increase in cases related to Stalking and Slight Bodily Harm with Physical Force. 316 cases of Psychological Harm were reported over the year.
Bodily Harm
Since 2009, statistics for Bodily Harm reports have continued to go down. In 2020, there were only 777 cases reported to police over the entire year. This is again, the lowest the number of reported bodily harm cases has been since 2004.
Fraud
There was a small decrease in Fraud over the year 2020 compared to 2019, dropping 1%. Previous to this, there was a 20% decrease in Fraud cases between 2018 and 2019.
Computer/Cyber Security
Due to Unauthorized Access, Computer-related crimes increased by 44%, with 204 cases being reported in Malta over the 2020 period.
Drug
Drug-related cases increased by 6% to make a total of 11 cases over the year.
Violence against Public Offices
Violence against Public Offices has been decreasing in numbers since 2017 in Malta. In 2020, the number dropped to 159 cases from 185, a 15% decrease.
Threats and Public Violence
There was a 20% increase in Threats and Public Violence cases in Malta to bring the total number in 2020 to 60 cases. Blackmailing, extortion, and private violence cases caused the increase in numbers.
Pretended Rights
Pretended Rights cases increased by 25% over the year 2020, from 183 cases to 228.
Money Laundering
Money Laundering statistics were only first recorded in Malta in 2017. From 2019 to 2020, there was almost a 200% increase in Money Laundering cases. This is mainly due to the efficiency of the Malta Police Force in reporting the cases.
Considering Malta's proximity to conflict regions and its stance on neutrality, unlike other of its European counterparts, the island nation has been very fortunate not to have suffered from any acts of terrorism.
Violent Crime is Rare in Malta
Compared to other countries in Europe, Malta has a very low crime rate. While there are small, petty crimes that might occur around the island, it is extremely rare to hear about any violent crime cases in the news.
Some areas are more prone to criminal activities than others. Paceville, the club district of Malta, can get extremely crowded on the weekends, filling the streets with intoxicated young people. While there have been situations in the past with fights and robberies, Malta is planning to bring these cases down by enforcing a larger police presence in Paceville.
Areas like Swieqi, Pembroke, and Madliena, are much safer localities to live in, as the majority of people who live in these communities are families or retirees.
Pickpocketing is the biggest worry an expat should have in Malta, as this is still a common crime that happens in busy, tourist areas like Sliema, Valletta, and St. Julian's. Try to keep all your important items in a pouch or bag you can keep in front of your body, that isn't too loose.
Road Safety

According to a recent study, there are almost 20 new cars hitting the roads in Malta on a daily basis. This means a lot of new drivers! Because of this, road safety is taken seriously in Malta with multiple speed cameras and crash barriers set up around the island.
There are local wardens in every village in Malta that can be reached by phone whenever there's a questionable accident to come and assist. Other incidents, like fender benders, can be documented with pictures and reported to the local warden.
Most visitors find it easy to feel safe in Malta
Malta is considered a safe place to live by the majority of people who reside on the island. The Maltese are warm and the whole island has a huge sense of community, which means you can count on someone looking out for you most of the time.
Compared to 10 years ago, safety in Malta is much better, with only a couple of crime statistics increasing over time.
Compared to most of Europe, Malta remains one of the safest places to live. Crime rates are extremely low, with most crimes reported considered to be petty. It also has one of the lowest murder rates in the entire world. For expats, this tiny island has a lot to offer, and safety is a big one.
SOHO provides its clients with a 'Safe, Worry-Free' work and community environment for both their added comfort and 'Peace of Mind'.
At SOHO Offices, all 3 of our buildings are equipped with;
CCTV, 24-hour video surveillance and alarm system throughout.

Encryption technology software provides our clients with layers of added security in all their business communications.