The days when people used to keep their front doors and parked cars unlocked are a thing of the past. 
The consistent growth over the years in Malta's population, and the influx of tourist arrivals, have contributed in part to a gradual rise in criminal activities on the island.
As of 2019, Malta's criminal rate statistics per 1,000 inhabitants stood at;
'31 instances of crime for every 1,000 inhabitants'
This article is part of our Ultimate Guide to renting your office in Malta.
In 2018 and 2017, these criminal statistics stood at; '34 instances of crime for every 1,000 inhabitants' and '42 instances of crime for every 1,000 inhabitants,' respectively.
Optimistic results as in part they portray an overall decline in criminal activity of a 10% drop over a 3 year period.
For a nation that as of 2019 had on record a population of a little over 490,000, including an additional 3 million visitors accounted for in the same period, Malta's latest figures indicated a downward projection in criminal offences. This ratio compares favorably for the Maltese islands as the European Union's average stands at '59 cases for every 1,000 inhabitants'.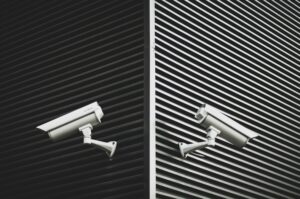 Data compiled by Professor Saviour Formosa, Director of Crime Malta Observatory, in his report 'Security and Safety in the Maltese Islands' outlines the following criminal offence statistics by categories. These categories made up 87.5% of all the crime reported offences in Malta for 2019.
The top 5 — starting from highest to lowest — are;
Theft

at 42.5%, made up for close to half of all criminal offences on the island. 
Pick pocketing

Mugging

Snatch and grab

Theft from parked cars

Theft from beaches

Theft from commercial and occupied residential properties

Theft from places of worship

Shoplifting
All fell under this category. Except for theft from vehicles and residential properties which saw a slight uptick, the others all reflected a decrease in activity.
2. Damages comprised of an overall 25.3%
3. Domestic violence demonstrated a slight decrease of 1%
4. Bodily harm accounted for a slight increase of 4%
5. Fraud showed a systematic decrease of 20%
The following acts of criminal activities also showed a decline in 2019;
Computer

/

Cyber security

issues down by 17%

Drug

offences down by 54%

Violence against Public offices

down by 15%

Threats and Public violence

down by 8%
Whereas;
Pretended Rights

and

Money Laundering

showed a slight increase of 6% and 9% respectively.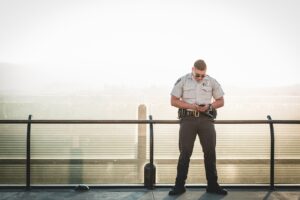 Considering Malta's proximity to conflict regions and its stance on neutrality, unlike other of its European counterparts, this nation has been lucky not to have suffered from any acts of terrorism.
In 2019, in Malta there were also no recorded incidences of;
Armed violent assaults against the public and/or foreigners 

Political, economic, religious, and/or racial violence 
'Malta fares as a very safe place, well below the European Union's 28 average in all serious crimes covering;  Assaults; Burglaries; Drugs; Homicide; Rape; Robberies; Sexual Assaults and Sexual offences' as published by the UNODC (The United Nations Office on Drugs and Crime).
Also of mention, in the 'Security and Safety in the Maltese Islands' study, in 2019 criminal activity in Malta's high tourist areas was at a record low. In fact, statistics for the nation's most popular tourist hang out, St. Julian's, recorded its lowest crime-related offences in 14 years. 
Crediting more public awareness, significant upgrades in residential and commercial establishments, security programs such as- CCTV video surveillance, alarms, exterior lighting, telephone intercom systems, and community policing have all been key factors in the reduction of crime.
During a public address, reciting these final statistics, The Hon. Byron Camilleri, Minister for Home Affairs, Law Enforcement and National Security reiterated;
'Malta remained one of the safest places in the EU. The statistics also reflect positively on the police corps and it's work and strategy'.  
SOHO provides its clients with a 'Safe, Worry-Free' work and community environment for both their added comfort and 'Peace of Mind'. 
At SOHO Offices, all 3 of our buildings are equipped with;
CCTV, 24-hour video surveillance and alarm system throughout.

Encryption technology software that provides our clients with layers of added security in all their business communications.