No matter what industry your business belongs to, having a creative working environment and beautiful office space is essential to your company's success. Functional and stylish office spaces are designed for effective daily work, whether it is a lot of common spaces for meetings, or quiet private rooms for intense research and work. When creating an inspiring and engaging work environment, main attention should be paid to the office workers. By considering their workforce personalities, designed spaces should complement their temperaments. In short, this means having a little something for everyone: quiet, individual spaces for those easily distracted, collaborative and innovative spaces that are visually appealing and common open spaces to make new connections and develop business relations.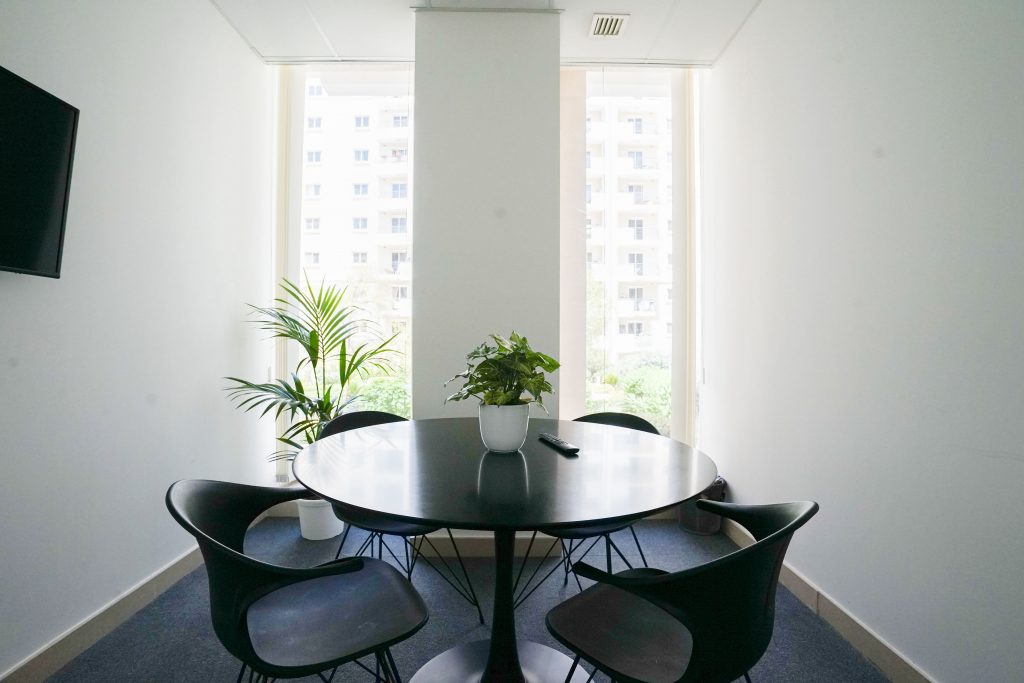 The style and features matter more than you may think. Creating working environments that not only support the daily tasks people need to perform at work, but also enrich environment with design and creativity, became a new trend. A little decor can have a big impact lightening up the mood in the office or to personalize your office space enough to make you feel more at home and help to bring the whole minds to work (especially for those who spend a lot of time in the office). As a result, the most productive offices typically balance the comforts of home with a professional business image.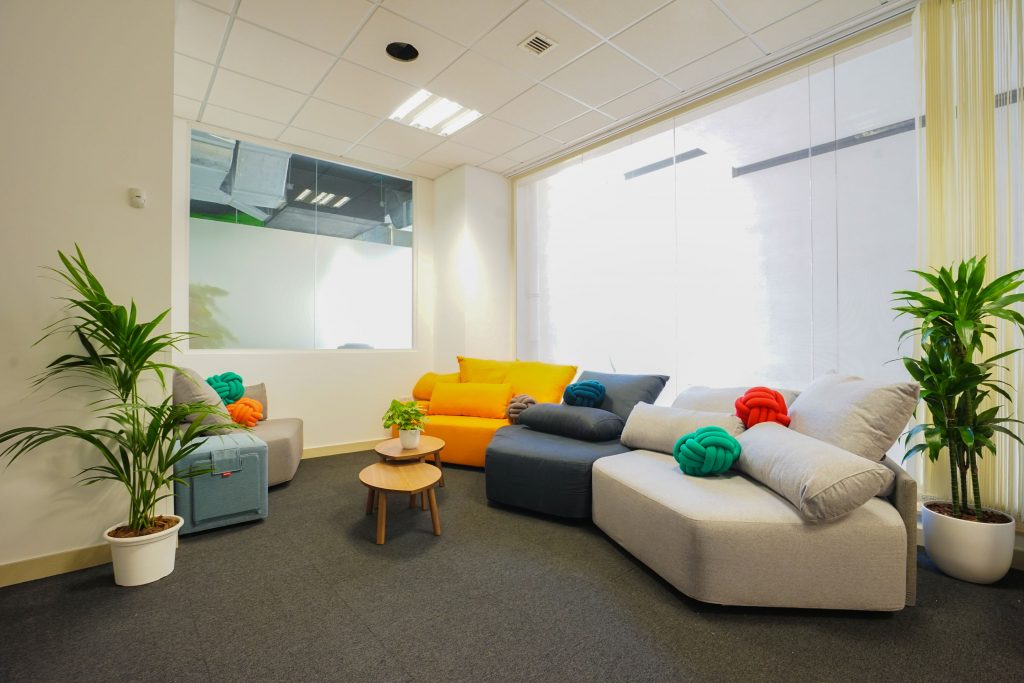 Small details matter
Stylish and creative designed environments might be pleasing to the designer's eye, but how does it affect the worker and what are the consequences for business and work performance? When it comes to the workspace itself, the goal is to attract people by making a positive first impression as a place where they can envision spending time at long-term.
Having some plants in the office reduces stress and noise, boosts concentration levels and
increases creativity and productivity. Green surroundings that incorporate natural vegetation
are likely to have positive benefits on both well-being and performance at work. Tall windows
in the office allow natural light to flood to the offices during the day. Brighter surroundings ensure productive work, boost energy and improve mood.
Sitting in the same spot all day can be draining. People need to move, and a change of scenery can spark creativity. Soho Office Hotel's lounge areas, kitchen, meeting rooms – great places for a casual chat or spontaneous meeting, especially with someone you might not bump shoulders during the day. Good conversation, new ideas, lasting connections. Here is the place for sharing ideas and building collaborative, beneficial relationships, and exchanges.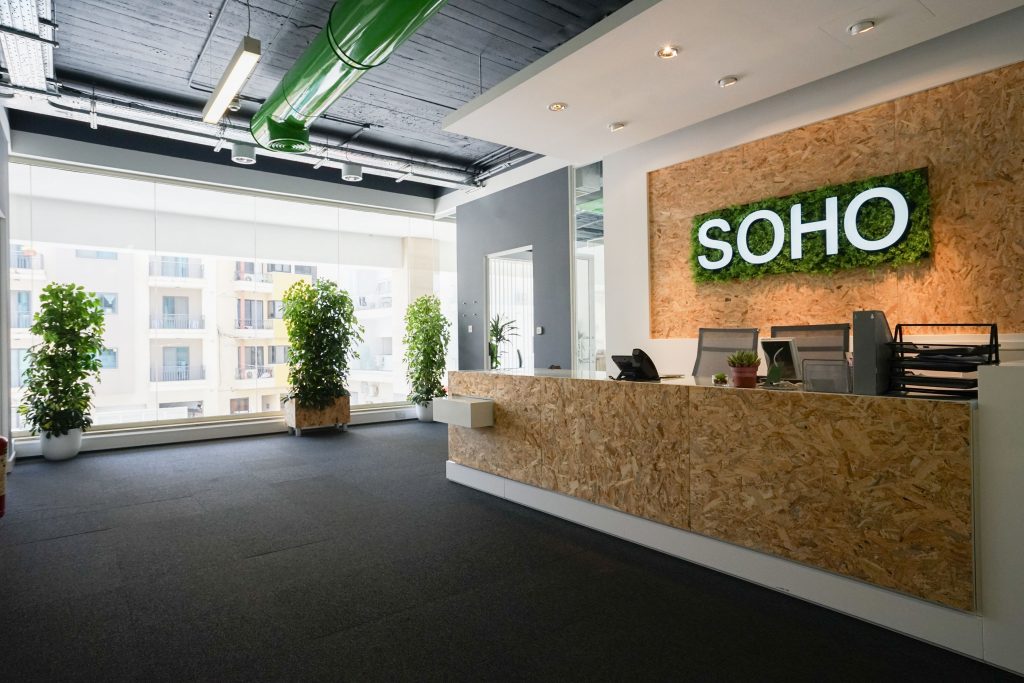 Smart workspaces are as creative as you are
The decor style and features make a statement about the business and its financial level as well within the industry and the economy. Workspaces that foster creativity and collaboration are designed with a strong understanding of the daily work needs. In the well-designed office employees experience higher morale, more creativity, and a more positive work environment. For this reason, Soho Office Hotel Malta offers well-designed office spaces and desks, with the extensive window views to the outdoors along the entire St. Julians area and a great location that is relative to our clients' daily routines and lets them to take an advantage of all the offerings of buzzing St. Julians (restaurants, shopping, entertainment). Although the location is central with the vibrant surroundings, offices are quiet that you can concentrate in silence. Here you will find various sizes and price ranges to accommodate and fit your unique needs and company culture. SOHO OFFICE HOTEL's coworking space is designed with light and simplicity in mind. We want to make ourselves a convenient creative workspace, a space outside of your home to get motivated and inspired.
Book a tour of our business centres here: https://sohomalta.com/book-a-tour/