Some members might be curious what will happen to yoga classes when the weather changes.
No panic! We will keep yoga going and move classes indoor.
Gym area is going to be ready in mid-October, so we will have plenty of space for yoga sessions.
Also, a major part of gym equipment will be delivered in October and ready for you to use.
Sauna has also arrived and will be set up and ready by the end of October.
Showers and changing rooms will be ready in mid-October too.
Unfortunately, due to the Coronavirus restrictions it takes longer for some parts and equipment to be delivered but we're doing our best to set it up as soon as possible so you can start using changing rooms, showers and gym in October.
Stand by, it's all coming together and will be ready soon… 🙂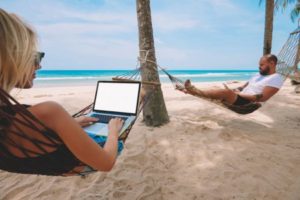 On a positive note, we are going to make a chill out area at SOHO The Strand, at the back terrace on level 4. We want to create a place where SOHO members can hang out, have a nice break playing ping-pong, or work in relaxing atmosphere lying on a hammock.
Oh! You're going to love this idea! 🙂