SOHO Office Space was exhibiting this past week at both Malta Week Summits which took place at InterContinental Hotel during 4-8 November.
It has been an amazing 4 days meeting people from all over the world, exchanging experiences, and connecting with other businesses.
Medical Cannabiz Summit 2019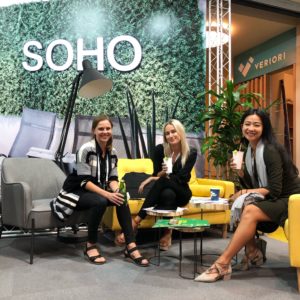 Medical Cannabiz Summit 2019 brought together global industry experts and professionals from all over the world to focus on legislation, business, regulatory, education, and research.
Considering it was the first exhibition for SOHO and its team, we are happy to say that we've passed the test!
Many business contacts, a lot of interesting conversations, booked tours right on the spot, sold memberships, non-stop interaction with the audience, and hundreds of smoothies given away to attendees… all this was happening at our cosy SOHO stand during Medical Cannabiz Summit.
The main goal for SOHO during the first show was to make connections with like-minded individuals, but also test ourselves as exhibitors, find out pros and cons, learn mistakes, and get ready for bigger events.
The main conclusion we've made after Medical Cannabiz Summit is that SOHO is the main player in the market and the product is interesting for start-ups and companies looking to relocate to Malta.
AIBC Summit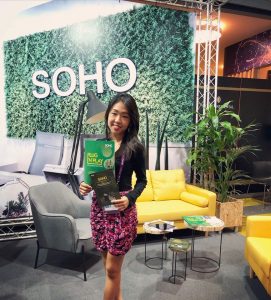 Malta A.I. & Blockchain Summit took place on November 7 and 8 and was twice as big and three times busier than the first summit. More than 6000 delegates attended the exhibition, workshops, and various conferences discussing future of fintech, business and emerging tech, innovation, and of course, regulation.
Many good contacts were made by the SOHO Team with not only potential clients, but also with companies who are looking for collaboration and business partnership. Here at SOHO our goal is to provide in-house consultancy and have partners specialised in tax and legal advice, accountancy, opening a company, translations, and more. During AIBC Summit we've talked to many potential business partners who are interested in doing business and growing together.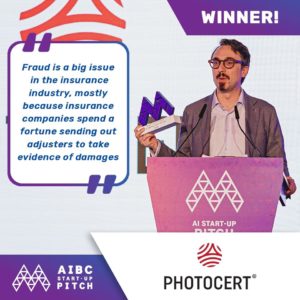 As you might know, SOHO was not only exhibiting but also sponsoring the AI Start-Up pitch 2019. And today we are excited to announce the winner.
We'd like to congratulate and give away office space at SOHO (worth 15,000 euro) to the company Photocert. Photocert certifies images and videos the moment they're shot along with associated GPS, date & time, and the source device information. This generates a unique fingerprint which they store on the blockchain to allow all parties to cross-check the validity of said media. Photocert's software establishes and certifies the validity of pictures and videos, delivering 3rd party trust between businesses and their customers reciprocally.
Main Conclusion:
It was a very busy week and extremely productive 4 days for SOHO. Two great events gave us hundreds of new contacts, new introductions, potential partners, huge exposure, and increase of SOHO brand awareness. We can call last week a great success for SOHO Office Space!
Thank you Sigma for organizing two great events. We were happy to participate and ready to contribute and help to make future events even more exciting by offering sponsorship in interesting startups!
We are looking forward to the next Sigma event at the end of November. Let's use this great networking opportunity to connect and grow together!
Whether you are looking for an office space solution, event space, virtual office or have an idea how our businesses could collaborate, visit our page sohomalta.com contact SOHO Team +35699334333 — [email protected]