In 2015, Revolut, a Fintech start-up company was launched. A business that started its operations by providing money transfers and exchange services to its clients, has evolved and is now regarded as the fastest-growing digital tech company.
In 2018, Revolut received its banking licence, and in 2020 launched its financial app in Japan and expanded into the US market.
Today, Revolut's portfolio boasts an impressive:
12 million personal customers
500 thousand business customers
Conducts 100 million transactions per month
Is supported in 35 countries
Has over 30 in-app currencies
With an estimated worth value of £4.2 billion, Revolut is the UK's most valuable financial technology start-up to date.
How can a Revolut Business Account help my business in Malta?
Revolut's successful platform is built on services that provide their clientele with 'flexibility'; 'lower fees'; 'global swift transactions' in multiple currencies; and 'straight forward' account applications by comparison to the conventional banks.
Their business accounts are divided into 2 groups; 'A Company Account' and 'A Freelancer Account'. These are presented to their clientele with a choice of two different pricing categories; A Basic and/or Subscription-based account.
1) A Company Account
With a Company Account, applicants can apply for, upgrade, or downgrade to either one of the following 4 types of business accounts:
Basic — Free
Grow — €25/month (most popular)
Scale — €100/month
Enterprise — €1,000/month
2) A Freelancer Account
With a Freelancer Account, applicants can choose between:
Basic — Free
Pro — €7/month

What are the benefits of having a Revolut Business Account?
For as little as €25 a month, Revolut Business account holders benefit from having and/or access to;
Hold and exchange in 28 currencies
IBAN for global transfers — quote currencies and enable international payments in the following *currencies (AUD, AED, BGN, CZK, CHF, CAD, DKK, EUR, GBP, HUF, HKD, HRK, ILS, JPY, MXN, NZD, NOK, PLN, QAR, RUB, RON, SGD, SEK, SAR, TRY, THB, USD, ZAR)
2 Local Accounts in EUR and GBP
Classic and Virtual Cards — allowing users to track spending in real-time, set limits, and freeze cards with just a click
Unlimited free payments (both for personal and business) to other Revolut accounts worldwide
A set number of free local payments — a fee of €0.2 will apply once limit is exceeded
A set number of free international payments — a fee of €3 will apply once limit is exceeded
Real rate FX Allowance — 0.4% mark-up once limit is exceeded
Loans and overdrafts — subject to approval
Local accounts in more currencies
Invoices
Accept card payments — Plug N Play solution
Connect — Integrate your business
Team members — a set number of people with direct access to the account
Subscription Management — control all recurring payments from a single dashboard
Expense Management — automate your expenses
Team member permissions — control, customize, and limit access to company transactions
Payment Approval — protect yourself from administrative errors by setting up approval workflow with customisable rules for payments
Bulk Payments — create multiple payments at the same time
Perks — grow your business with carefully curated discounts and services
Spend like a local in 150 currencies
Priority 24/7 Support
Available on the web or in-app
Security
All clients data is protected behind a password, face, and phone verification.
If money is lost or stolen, Revolut follows all the legal requirements as dictated by the Financial Conduct Authority (FCA) and the Electronic Money Regulations (EMR) and Payment Services Regulator.
To avoid the risk of capital getting compromised, all Revolut accounts are kept in segregated bank accounts using the protection of established banks.
How do I open a Revolut Business Account?
The process to open a Revolut Business Account is straight-forward and swift. All applicants simply need to fill an online application form which must include the following;
For anyone applying for a Freelancer Business Account;
Full name
Address
Date of birth
A government-issued ID (to verify the applicant's identity)
A brief description of your services and location.
For organizations applying for a Company Business Account;
Personal details together with a government-issued ID of the individual applying on behalf of the company
Business registered name; address and incorporation details
Description of what your company does and location.
Once all the above information is submitted, the application process is between 1-7 business days.
How do I change my business plan?
Account-holders can upgrade at any time they wish. Those who wish to downgrade however are advised to do so at the end of their current billing cycle.
Log into your account
Go to Settings
Click on the preferred new subscription plan
Those who wish to cancel and close their account are advised to ensure that there are no pending transactions or money left in their account. Only account holders or authorized administrative members are allowed to terminate the account.
Simply log in to your account
Go to Settings
Click on General
Click on Close Account
Choose from list reason for account termination
If you need to contact the Revolut Team, members are asked to have the documentation submitted for ID verification during the application process on hand.
Revolut Customer Support
In-app chat service 24/7
To block your Revolut card phone:- +44 2033228352 automated service
What type of business entities are eligible to open a Revolut Business Account?
If your business is registered as;
Private Limited Company (Ltd)
Public Limited Company (Plc)
Limited Liability Partnership (LLP)
Partnership
Sole Trader
Unlimited Company
And has a *'physical presence' in the following countries within the European Economic Area (EEA);
Aland Islands; Austria;
Belgium; Bulgaria;
Croatia; Republic of Cyprus; Czech Republic;
Denmark;
Estonia;
Finland; France; French Guiana;
Germany; Gibraltar; Guadeloupe; Guernsey; Greece;
Hungary;
Iceland; Ireland; Isle of Man; Italy;
Jersey;
Latvia; Liechtenstein; Lithuania; Luxembourg;
Martinique; Malta; Mayotte,
Netherlands; Norway;
Poland; Portugal;
Réunion; Romania;
Saint Martin; Slovakia; Slovenia; Spain; Sweden; Switzerland; Svalbard and Jan Mayen Islands;
United Kingdom
Then your business is eligible to apply for a Revolut Business Account.
*'Physical Presence' means that the applicant and/or business applying for a business account 'are operating within the jurisdiction by providing Revolut with proof of an operating business'.
Proof of address will include submitting either one of the following documentations that needs to be dated 3 months before the application date;
6-month office lease agreement (valid on the day of on-boarding)
3 consecutive invoices and the contract from a coworking space provider (must be valid on the day of on-boarding)
Utility bills
Employee payslip
If the applicant works from home then either one of the following documents can be submitted;
Television Licence
Lease agreement and/or receipt of payment
Government correspondence
What type of business entities are not eligible to apply for a Revolut Business Account?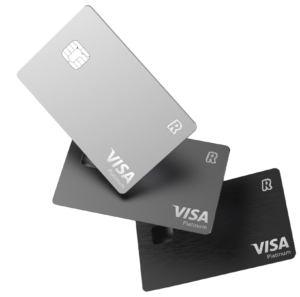 The following list of industries are not eligible to apply for a Revolut Business Account;
Dating and/or escort services
Adult entertainment
Arms dealer
Used Car Dealerships
Trading in precious metals; stones; art; chemicals and related products
Auction House

Video game arcades

Binary options or gambling
Debt collection
Trading in cryptocurrency
Cashback services
Trading in prime bank guarantees
Debentures
Letters of Credit or Medium-Term Notes
Charities
Political and/or religious organizations
In summary, Revolut is 'not a traditional bank. Revolut offers different features and a better overall experience. A business account that moves at the same speed as your growing business'.
Is your business looking to establish a 'Physical Presence' in Malta?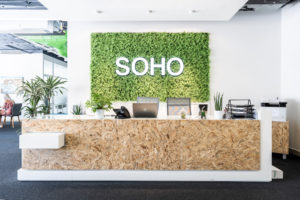 With over 4,500sqm of office space to rent, SOHO is Malta's largest serviced office and coworking network.
Whether you are looking for a private, open, coworking desk space, or virtual office experience, we are here to adapt and grow along with you on your business journey.
What are the benefits of joining SOHO?
Your own prestigious Registered Business Address in Malta's most sought after business centre
Fully furnished, modern, and spacious offices ready to move in
Highly skilled professionals
Flexible Lease Contracts
Serviced Reception
State-of-the-Art Digital Technology
IT Support
Mail and Package Handling
24/7 Private Access
CCTV — Round the clock video surveillance
And much more…
___
For more information on SOHO's Office Space Solutions and our platform of services in Malta, connect with us on;
Our team will gladly assist you in any inquiries you may have.
Your opportunities are endless. Re-imagine your office experience with SOHO Office Space in Malta.