Regardless of your company's size, your business requires a physical space to operate from. While the idea of working from a home office may seem the obvious choice for some, the distractions and demands in that environment may hinder productivity and business growth.
The positive economic impact resulting from Malta's efforts to diversify its business sectors, complemented by foreign direct investment — has propelled exponential growth in the nation's real estate market. The demand to rent office space in Malta exceeds market supply in the most sought after locations. The process of finding and selecting your first one can be confusing or unnecessarily complicated if you are unfamiliar with the local dynamics.
Entrepreneurs searching for an office space for the first time should exercise due diligence. The acquisition of the best solution for your company's needs usually requires a substantial investment. If you adopt and apply the following 8 tips when renting your first office space in Malta, the transition should be fairly smooth, straight-forward, and stress-free.
Tip 1: Location
Your corporate address is a direct reflection of your company's commitment to success and often enhances your commercial reputation within the business community. Therefore, Location is key. Thanks to social media options and websites presented by the 100+ Estate Agents in Malta, the initial process of identifying suitable office locations is more convenient than ever.
Tip 2:
Choosing the Right Office Space
Throughout your scheduled viewings, apply the following criteria to your thought processes when choosing the right office space;
Office Layout

Size

Condition
Check out our article to discover more things you need to keep in mind when visiting an office space
Why?
Office Layout

:- Each individual/company has their own set of interior decor ideas, however, it seems that the more modern, open-style concept is gaining in popularity. This contemporary style allows for more natural light to brighten the surrounding space, unobstructed by dividing walls and partitions.

Size:

– The perceived notion for a comfortable individual space in a traditional private office suggests allocating 10 square metres per person. Depending on the style of office space you want, by applying this formula you will get an idea of the size you may require. Also, make allowances for the chosen office space provider to ensure you have a room available to accommodate future growth.

Condition

:- Not all office spaces are available in ready to move in, 'turnkey' condition.

It is imperative that you discuss and agree in advance with the lessor the final state of condition your office space will be in, prior to taking possession.

Clarify and agree in advance which party is responsible for the costs and completion for any upgrades that you may deem necessary to meet your office needs.

Review, understand and agree in advance any limitations or restrictions imposed on renovations or refurbishment that may be dictated by the lessor.

Tip 3: Ease of Accessibility
Parking

Public Transportation Routes

24/7 Access to Office Building
Another key factor is the Ease of Accessibility for visiting clients, as well as for personnel who may need to commute daily to your new office space. Vehicle space availability is usually at a premium in Malta, and in some areas finding suitable parking can be problematic.
It's important to look for office space options that offer underground or street level parking facilities. Additional consideration could include the lease of designated parking spaces from commercial car-parks nearby.

Ask whether the office building is in close proximity to the main public transportation routes.

Is office access available without restriction? i.e. nights and weekends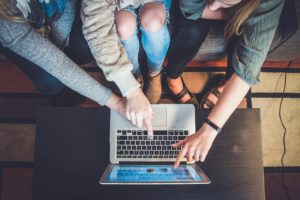 Malta's public transport system implemented major upgrades in 2011. New model buses provide spacious, comfortable seating, air conditioning and complimentary Wi-Fi. They have extended operating hours, high-frequency service, and national coverage.
Tip 4:
Local
Amenities
Local services and proximity;
Cafes & Restaurants

Banks & Post Offices

Other Establishments
Amenities located near your offices are an additional benefit for your clients, your employees, and also for the ability to conduct business outside of your office environment.

Tip 5
:
Budget
Apart from your monthly rent, it's wise to Budget and allows for;
Purchasing and/or Leasing of Office Furniture and Equipment

Extra Fees

Utility Bills

Maintenance and/or Repair Costs
Most office space available for rent in Malta is unfurnished. In addition to your monthly rent, you need to allocate for upfront costs and other expenses that may be necessary for a successful transition. Projecting these estimated costs in advance will help you assess affordability.
[INSERT_ELEMENTOR id="5896″]
Tip 6
:
Rent &
Lease
Renting/leasing an office space is a significant investment. Any verbal agreements with respect to:-
Flexibility of Lease

Exit Policies and Conditions

Office Services & Wi-Fi Fees

Repair & Maintenance
Should be inserted into your written Rent agreement or added as an appendix to your Lease contract and signed by both parties.
Read our detailed article about rent & lease.
Most lessors will require a minimum two-year lease commitment. While it may make more financial sense to you at the time — NEVER sign a multi-year lease — unless you have a flexible exit clause within your contract.
Read the Fine Print!
Whose responsibility is it to carry out and pay for necessary repairs? What does the definition of 'regular office maintenance' include?

Are janitorial, parking, Wi-Fi and utilities included in monthly rent, or are they considered extra office fees?
ALWAYS have a legal representative go over the rental agreement in order to safeguard your interests.
Tip 7
:
Security
While the crime rate in Malta is relatively low, it benefits you to rent an office that has all the necessary security measures in place. These might include alarm systems, CCTV and secure building protocols.
Tip 8:
A
Fully
Serviced Office Space
A Fully Serviced Office Space provides dedicated space available to rent — fully furnished and equipped — within a commercial building. These types of offices can be rented out in single units, or in as many as needed in accordance with your company's requirements
Where Should I lease A Fully Serviced Office In Malta?
SOHO Office Space is the leading provider of Private Serviced Offices in Malta. With a business portfolio featuring over 200 companies, 300+ members, 72 private office spaces, and in excess of 4.5k square metres — shared between three cosmopolitan locations. SOHO Office Space provides our Members with flexible, stress-free solutions, supported by a suite of inclusive professional services.
Location Is Key!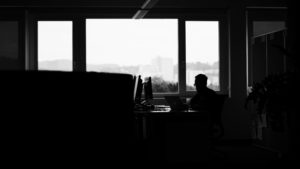 Each of SOHO's three modern office buildings features community-oriented, eco-friendly, and flexible design solutions throughout. With properties in St. Julian's, Ta 'Xbiex, and Gzira, SOHO provides our members with a choice of locations in Malta's most sought after business districts.
Why Choose A Private, Serviced Office With SOHO?
Upscale Office Space Solutions Serving from 1 to 35 persons

Fully Furnished Office Spaces

Bright, Spacious, Modern, and Ergonomically Designed

Plug 'N' Play! Ready to Move-In Office Solutions
What Do All Of Our Members Have Access To?
Soundproofed Podcast and Skype Suites

Lounge Area with Private Cafe, Exclusively for Members

24/7 Key-Card Entry

Fully Equipped Kitchen with Complimentary Fresh Brewed Coffee, Tea, and Water Services
What Are Some Of Our Key Services that Our Members Benefit From
?
Proof of Registered Address Certificates

Serviced Reception

Free, High End Digital Technology

IT Support

Printing and Scanning

On-Site Private Mailboxes

Maintenance and Janitorial
[INSERT_ELEMENTOR id="5884″]
Peace Of Mind
Mail and Package Handling

CCTV – Round the clock video surveillance

Private Access and Alarm Systems
Flexibility
Choice of 3, 6, or 12-month contracts

Option to Seamlessly Upgrade
At SOHO We Welcome Our Members Into Our Exclusive Community!
Weekly Member Networking Events

Exclusive Members Lounge Area

In House Restaurant & Cafe Services

BBQ Area & Terraced Patio

Fitness Center

Pool & Sauna
And much more …
SOHO Office understands the trials and tribulations new entrepreneurs face when looking to rent their first office space. We have built our success by anticipating and implementing flexible solutions that exceed our clients' expectations.
Connect with SOHO Offices on Facebook, email us at info@sohomalta.com, or speak with one of our staff by calling +356 9933 4333 to book a tour and meet the team today.